How can the Seattle region become the best mid-sized economy in the world? What are the roles of STEM education and clean energy? ...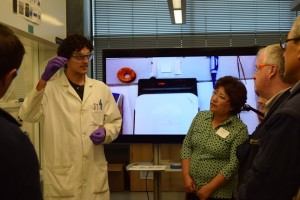 A group of more than twenty Washington state legislators and staff members received an update on the work at the UW Clean Energy Institute. ...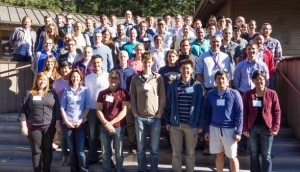 CEI graduate student Sarah Vorpahl reflects on her experience at the 2014 ORCAS Energy Conversion and Storage conference. ...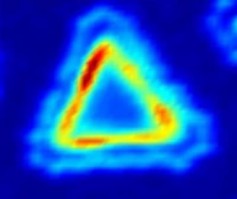 A team at the UW Clean Energy Institute (CEI) is developing ways to connect two-dimentional sheets of solar collector material, one atom thick, that have the potential to be as flexible and foldable as a piece of paper and as strong as any material that exists on earth. ...
Scientists have spent decades developing technology that harvests sunlight and converts it to electricity. Yet existing solar energy solutions remain cost prohibitive for many applications. Brandi Cossairt is one of a group of CEI researchers that hopes to change that. ...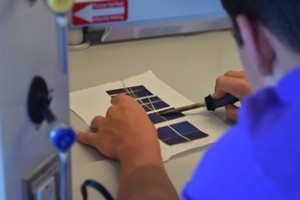 On July 29 and 30, the CEI hosted eight high school students participating in the UW Early Engineering Institute. ...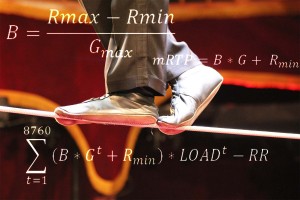 Life on the grid is getting smarter. Understanding the smart grid and relationships between utilities and consumers is among the core research areas of the University of Washington Clean Energy Institute, and the UW Renewable Energy Analysis Lab (REAL Lab) led by professors Daniel Kirschen, Miguel Ortega-Vasquez. ...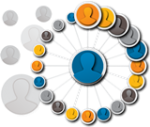 Three UW faculty members with energy-related research are included on a list of the world's most influential scientific researchers of the last decade. ...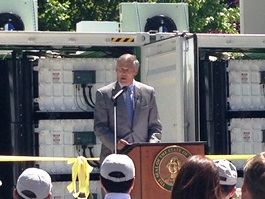 Progress in the state's energy storage and smart grid project received a big boost this week. On tuesday, Governor Jay Inslee announced a major state initiative to leverage state matching funds for three projects that will integrate power generated from intermittent renewable sources such as wind and solar in the state's electrical grid. ...

The Clean Energy Institute is among the recipients of a recent gift from the Washington Research Foundation that will help accelerate the Institute's discoveries of UW's Clean Energy Institute from the laboratory to the marketplace. ...
When it comes to solar energy research it's better not to be self-absorbed according to researchers at the University of Washington and Western Washington University. ...