About Orcas
Welcome to the 2022 Orcas conference! We are excited to be returning to an in-person format this year at the amazing Friday Harbor Labs. Our organizing team is working hard to bring together a compelling conference schedule with leaders in Clean Energy research and technology as well as plenty of opportunities to interact with them, and amongst ourselves during seminars, workshops, and career panels.
Bringing our community together to push the scientific boundaries in Clean Energy is now more important than ever, and the opportunities to network in a meaningful way during this two day event – priceless.
On behalf of the organizing team for this year's Orcas conference:
Baosen Zhang, Dianne Xiao, Danica Hendrickson, Corin Shelley-Reuss, and Madison Weaver
Conference Agenda & Speaker Abstracts
The 2022 conference schedule is now available, you can view the full version with talk abstracts here:
Time schedule only here:
Student poster abstracts:
Poster Session Details
The 2022 conference will have an in-person poster session at the conference. If you are planning to present a poster, please make sure to indicate that on your registration. You will be able to send your poster details at a later date if you do not yet have them ready when registration opens.
2022 Conference Organizers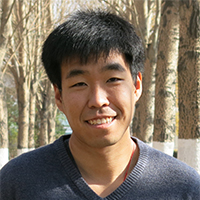 Baosen Zhang
Keith and Nancy Rattie Endowed Career Development Professor of Electrical and Computer Engineering
Orcas 2016 speakers Ian Hiskin and Ben Hobbs