Research Overview
Our researchers investigate materials that are abundant and environmentally benign, with the goal of creating high-efficiency solar cells using ultra-low-cost manufacturing processes. For example, hybrid perovskites are a rapidly improving class of materials for printable solar cells. Perovskites already match the efficiencies found in conventional silicon solar cells and can be printed like newspaper onto flexible materials. In addition, electronic polymers have the potential to transform solar cells—they are already improving consumer electronics, lighting, and displays.
Featured Researchers
All Solar Energy Researchers
Recent News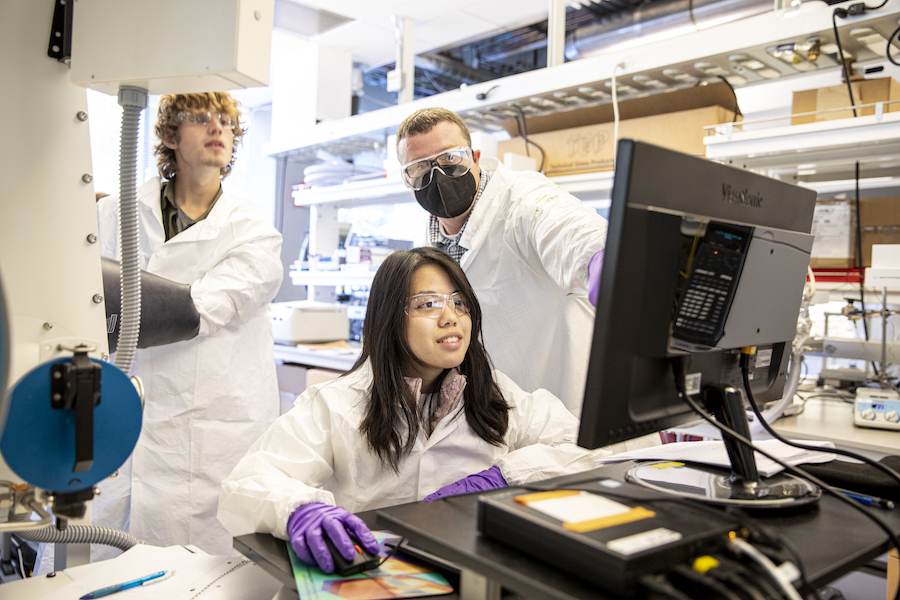 [vc_row][vc_column][vc_empty_space][mkd_section_title title="A multi-disciplinary course is training students across the scales...
Recent Publications
Resources
Solar Cell Basics
Perovskites
Quantum Dots