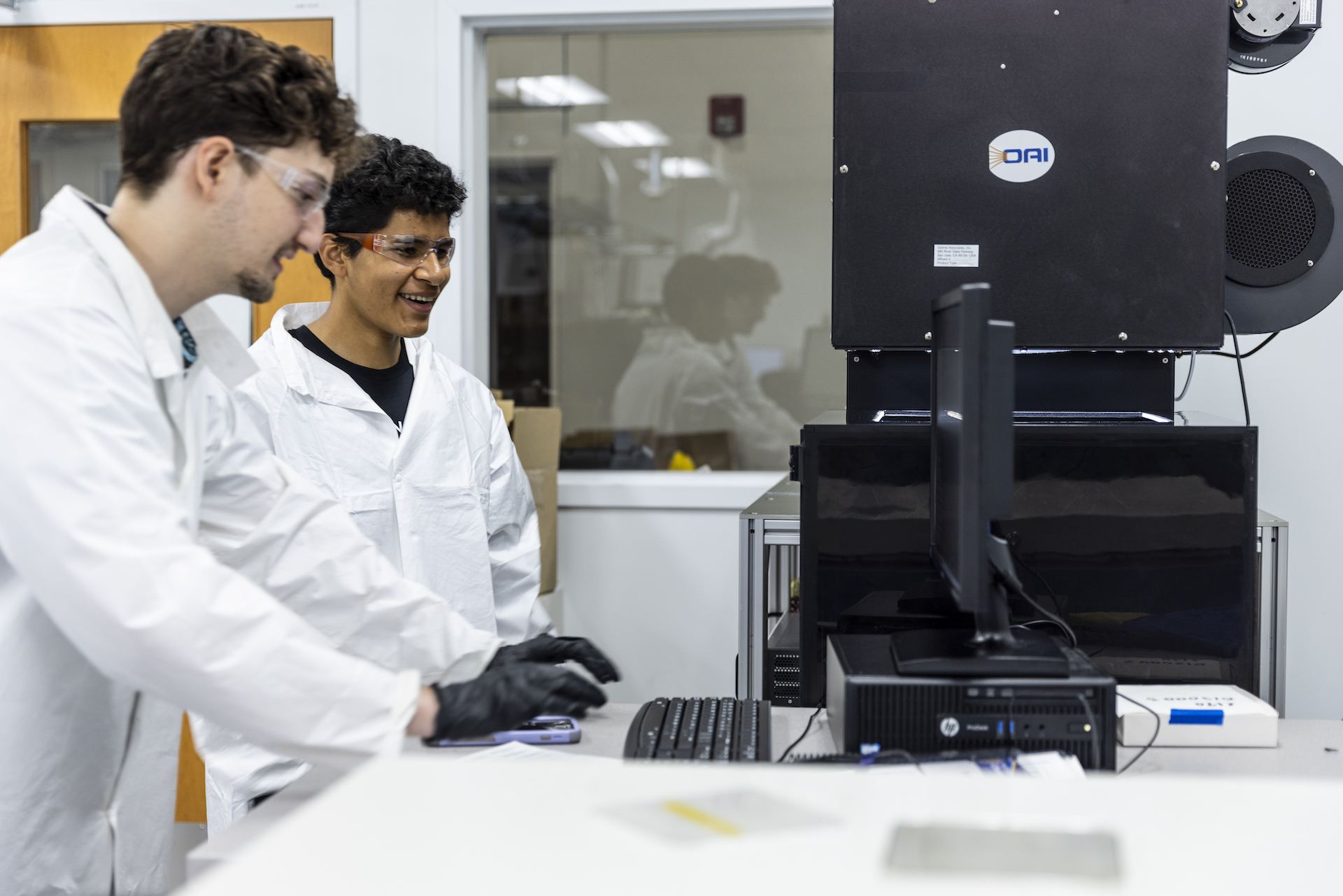 An enlightening opportunity: solar scalability
By Brooke Fisher | Photos by Dennis Wise
October 16, 2023
This article has been condensed from its original form on the UW College of Engineering website.

At a top-tier research institution like the UW, research doesn't take a summer break. In addition to graduate students and postdoctoral researchers, many College of Engineering labs host undergraduates during the summer months, giving the students a unique, hands-on experience conducting cutting-edge engineering research alongside faculty.
The exchange is a win-win: Students can pursue ideas and interests that they're passionate about, and in the process they sharpen their analysis, communication, design and fabrication skills. Although still undergraduates, the students play an important role in supporting faculty-driven research and advancing the College's areas of impact.
"It's pretty awesome. All of this is a first-time experience — it's my first time working with a professor and a Ph.D. student," says Bustos-Nuno, who first became interested in solar cells in the fifth grade during a field trip to a community college.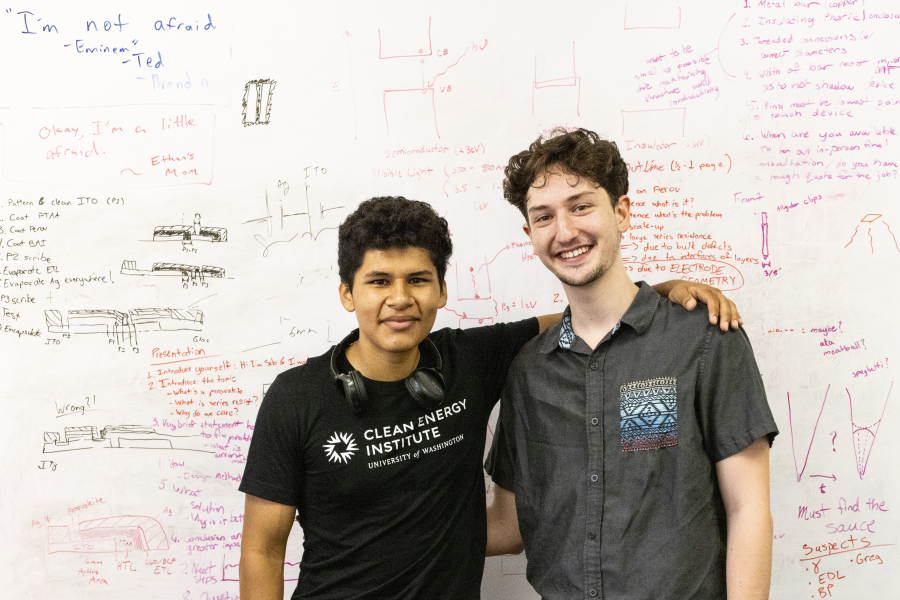 Funded by UW's Alliances for Learning and Vision for Underrepresented Americans program, Bustos-Nuno helped advance a promising new technology, which crafts solar cells from the mineral perovskite, rather than silicon. While perovskite offers greater flexibility as a thin film and is lower cost, one hurdle to widespread use is scalability. As the footprint of thin film solar modules expands, it becomes increasingly difficult to extract the high currents without losing some of the energy produced.
``For clean energy to have an impact, it has to be commercialized. Closing that gap is a way to make the region a hub for clean energy.`` — Professor J. Devin MacKenzie, Washington Clean Energy Testbeds technical director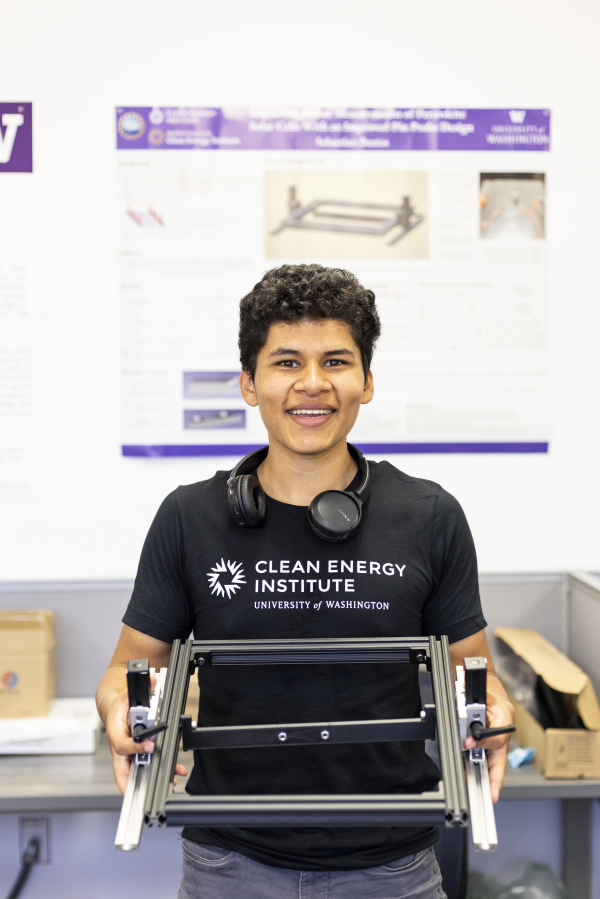 "For clean energy to have an impact, it has to be commercialized. Closing that gap is a way to make the region a hub for clean energy," explains Washington Research Foundation Professor of Clean Energy and Associate Professor of ME and Materials Science & Engineering J. Devin MacKenzie, who is the Testbeds' technical director. "Sebastian's work centered on how to more efficiently pull power out of solar cells, which is one of the hardest but potentially most impactful parts from an engineering perspective."
To evaluate the electrical properties of the perovskite modules, such as the current generated, and enable repeatable measurements, Bustos-Nuno designed and fabricated a testing device called a continuous probe bar station. But his work didn't end there — Bustos-Nuno is continuing on in the lab this fall as a junior, and envisions a career either in clean energy or the aerospace industry.
"I gave him a textbook and he's been reading it like a novel. He's super invested," says ME Ph.D. student Ethan Schwartz, who mentored Bustos-Nuno.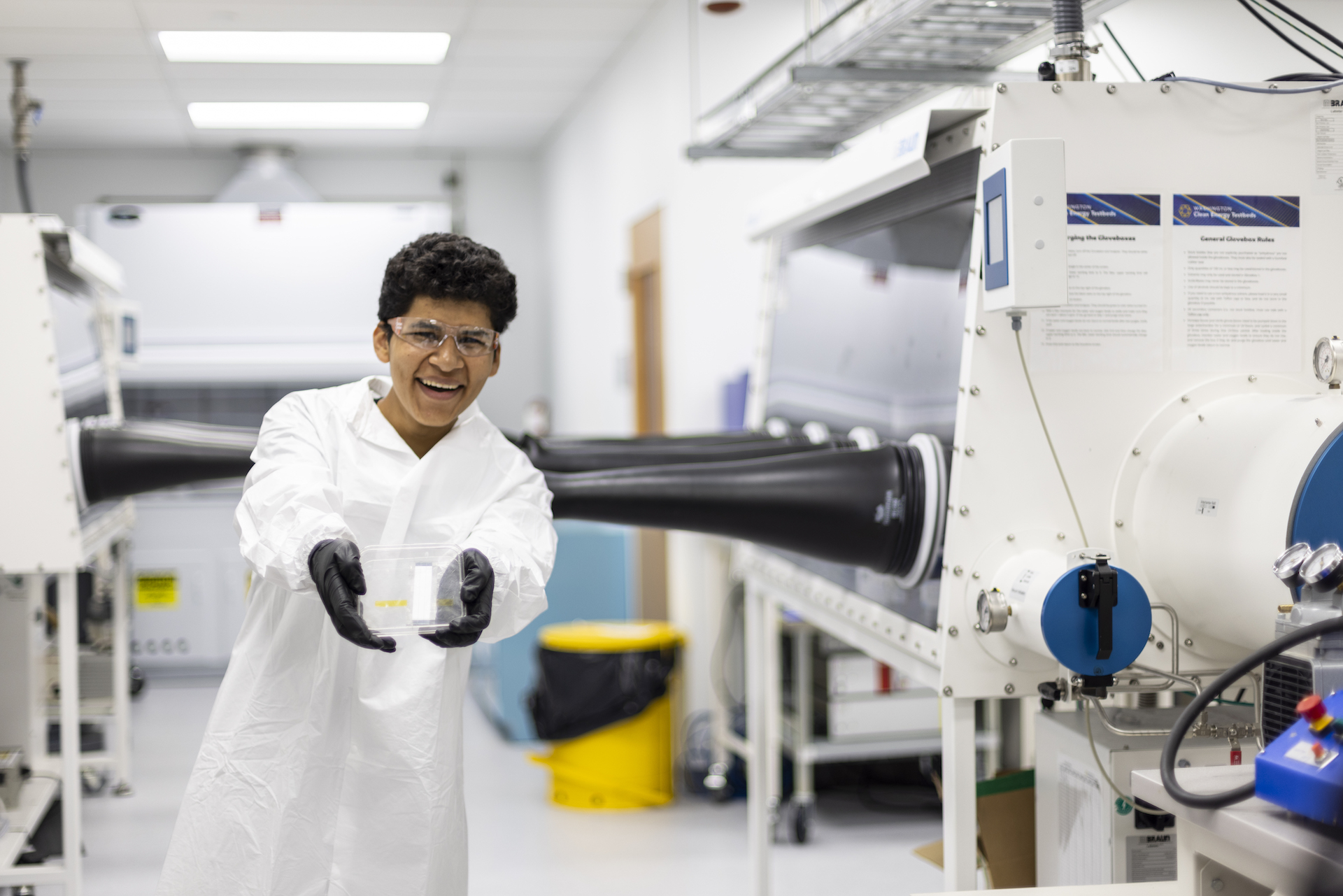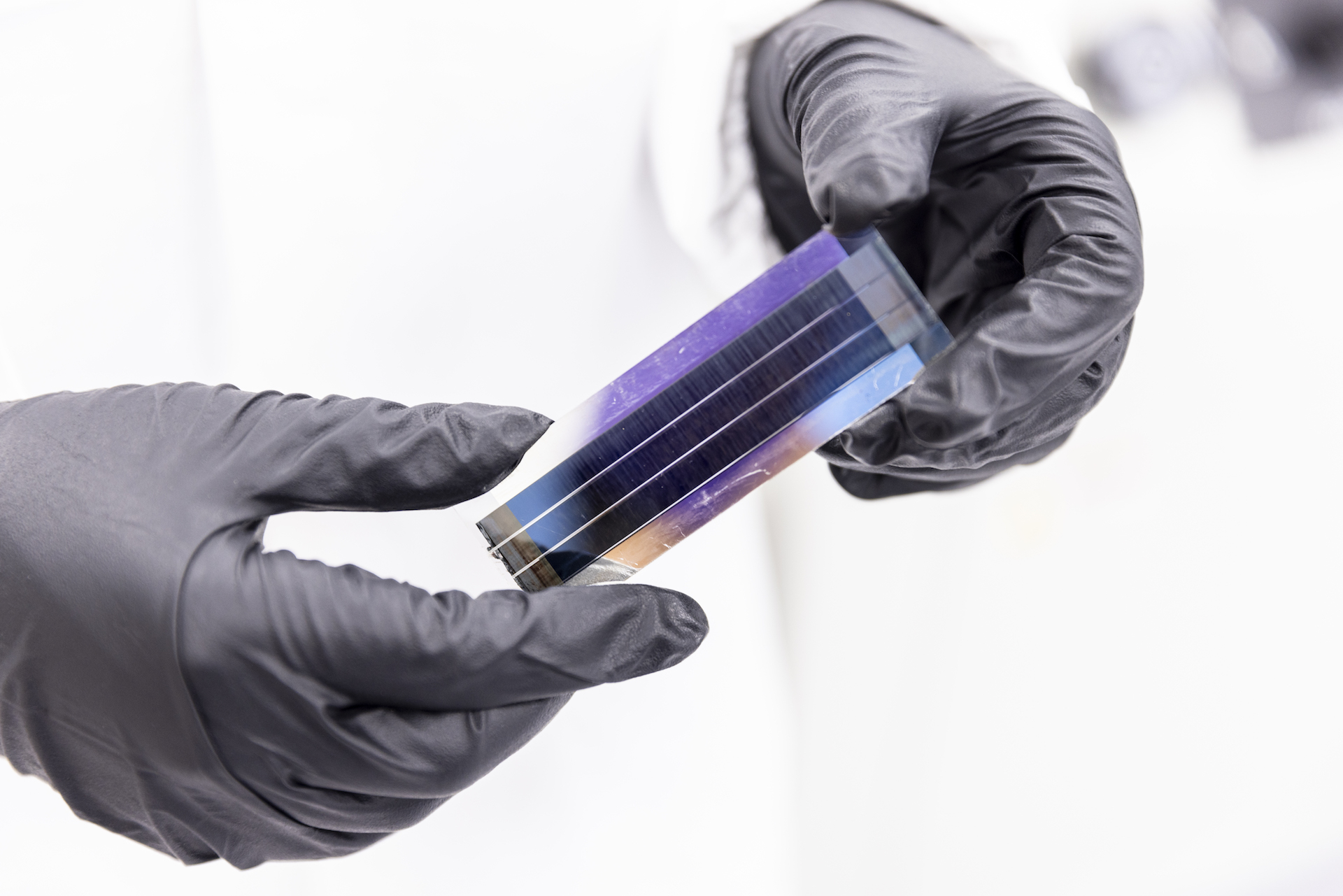 Learn more about the Clean Energy ALVA program here.