Purpose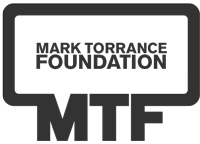 The Torrance Foundation Tech Due Diligence Program provides a unique educational experience for clean energy doctoral students in science, technology, engineering, and math (STEM). Tech Due Diligence students participate as a member of an E8 angel investor due diligence team, and through this, derive important professional benefit from:
exposure to early-stage investor perspectives on technology.
application of STEM knowledge through service as a technical consultant.
The program seeks to complement the education of clean energy researchers and bolster their effectiveness as entrepreneurs and as service providers in the professional, scientific, and technical services sector of the economy (the fastest growing employment sector for most U.S. STEM occupations).
Program Details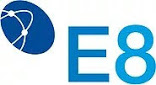 Many start-up companies seek E8 investments over their application window from mid-August through June of each year.
Students will have access to the applications, and can jump into the diligence team of companies they are interested in that make it through the initial screening process. Each student is expected to sit in on at least one screening call, attend an E8 member meeting, participate on a due diligence team, and contribute content to the final report. The total time commitment for the program is about 20 hours (not including the final write-up, which is about one page of technical evaluation). Participants will receive a $1,000 honorarium after their estimated 20 hour time commitment and final write-up is complete (to be confirmed by a diligence lead).
Application
This program is open to STEM doctoral students that will be enrolled as a student for the duration of the program. Interested doctoral students should submit their resume and a 1-page cover letter online.  Outstanding candidates will convey the following in their application: why they are interested in professional development this program offers, how participation in this program will be of personal benefit or meaning to them, their research/work experience and skills, and their ability to apply their current skills to a new and diverse sets of problems.
Applications for 2019-20 are now closed.
2019-20 Participants
Funder
Thank you to the Mark Torrance Foundation for creating this unique professional development opportunity for clean energy students.