Employment projections from the Bureau of Labor Statistics suggest that the professional, scientific, and technical services (PSTS) sector will add more jobs in the U.S. over the next ten years than any other sector of the economy. As STEM occupations shift from manufacturing toward engineering and research services, consulting, work in testing laboratories, and financial services, the demand for technically-qualified scientists and engineers with the ability to work with clients and an adaptive mindset is dramatically increasing. In order to be competitive in this landscape, scientists and engineers must complement their technical skills with a fearless problem-solving attitude that will allow them to take on new projects quickly and help attract, support, and retain clients.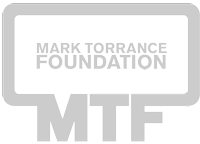 Thanks to a generous gift from the Mark Torrance Foundation, the Clean Energy Institute is able to offer UW graduate or undergraduate students working in STEM fields the valuable opportunity to develop these skills working in the fast-growing PSTS sector of the economy.  The Mark Torrance Foundation Tech Due Diligence Fellows Program will provide selected students the opportunity to participate in an investment diligence team over the course of nine months, serving as a consultant to help them screen new technologies. Students will provide domain expertise and research skills to help the team evaluate deals, while gaining valuable experience working with clients and learning how new technologies and companies are evaluated.
To connect fellows to these opportunities, we are pleased to partner with Element 8, a cleantech angel investor group that seeks technical input prior to investing, and Carbon Trifecta, a nonprofit organization that seeks technical analysis for negative carbon technologies.  Torrance Fellows will participate throughout the due diligence process by sitting in on screening calls (preliminary evaluation of companies), participating in team meetings (selection of companies to further evaluate), and contributing to the due diligence report of companies that make the final cut. The entire cycle takes at least five weeks, but can extend to five months, depending on the companies being evaluated. The overall time commitment for each Fellow should remain consistent despite the duration of the cycle. Fellows will have staggered starts throughout the fall and winter, depending on demand for evaluators.
Students who participate in the Mark Torrance Foundation Tech Due Diligence Fellows Program will receive a $1,000 honorarium upon completion of their service.
Program Details
The due diligence process typically takes place over a nine-month period, starting in September. Fellows are expected to sit in on at least one screening call, attend a member meeting, participate on a due diligence team, and contribute content to the final report (about 10 hours, not including write-up). Fellows whose active participation is confirmed by a diligence lead will receive a $1,000 honorarium at the end of the program.
Application
Interested students should submit their resume and a 1-page cover letter online.  Outstanding candidates will convey why they are interested in professional technical services, how participation in this program will be of personal benefit or meaning to them, their research/work experience and skills, and ability to apply their current skills to a new set of problems.
Decisions will be made on a rolling basis through September.