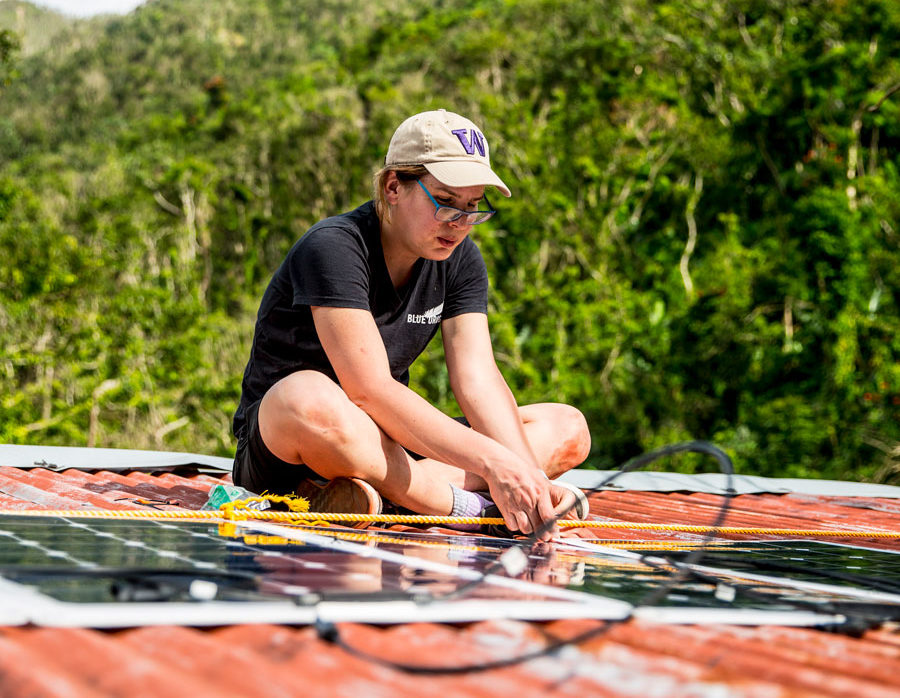 Lilo Pozzo, the Weyerhaeuser Endowed Associate Professor of Chemical Engineering at UW, was recognized by the Clean Energy Education and Empowerment Initiative (C3E) for outstanding leadership in education. Pozzo was one of eight honorees at C3E's annual Women in Clean Energy Symposium. ...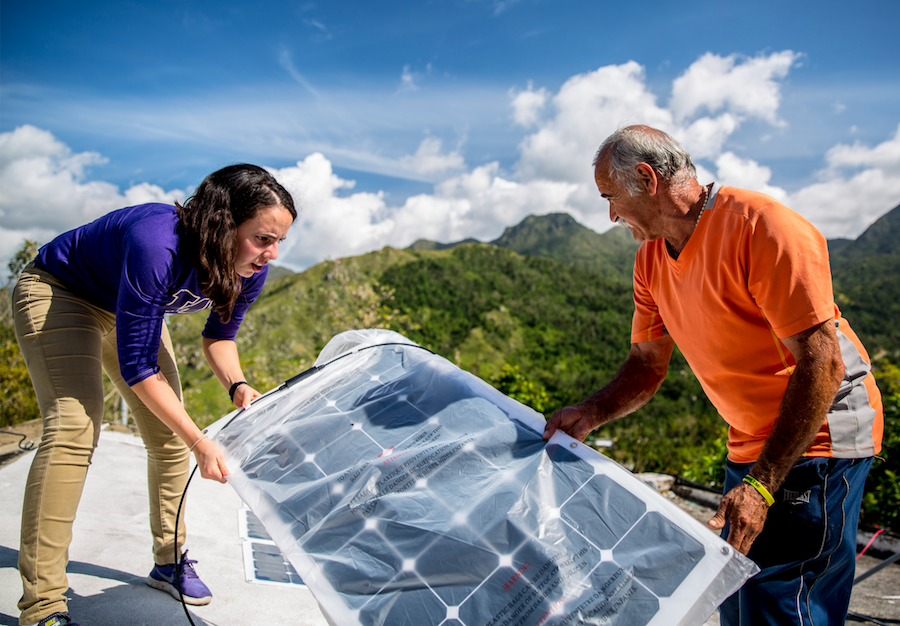 Chemical engineering professor Lilo Pozzo and a group of CEI researchers and public health scientists traveled to Jayuya, Puerto Rico this spring as part of a long-term field study on the impact of power loss on public health. ...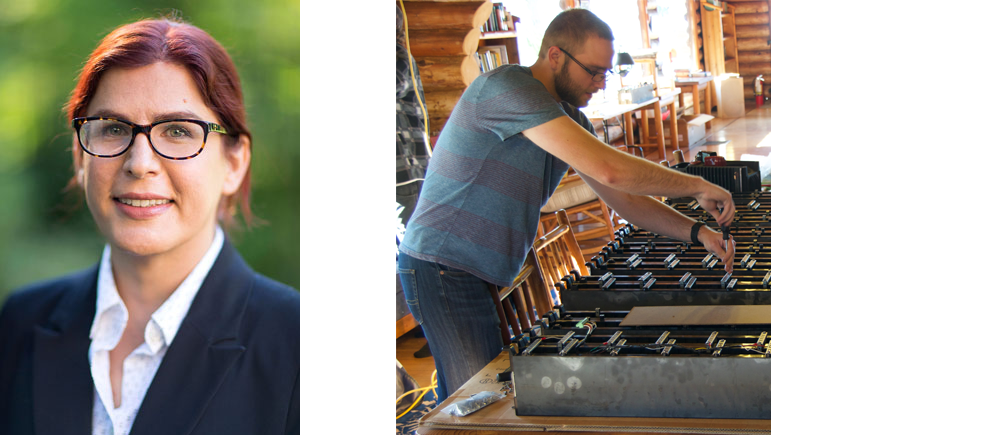 December 11, 2017: The New York Times features chemical engineering professor Lilo Pozzo, chemical engineering Ph.D. student Matt Murbach, and CEI director Dan Schwartz in an article published this week about clean energy innovation in Washington and California. ...