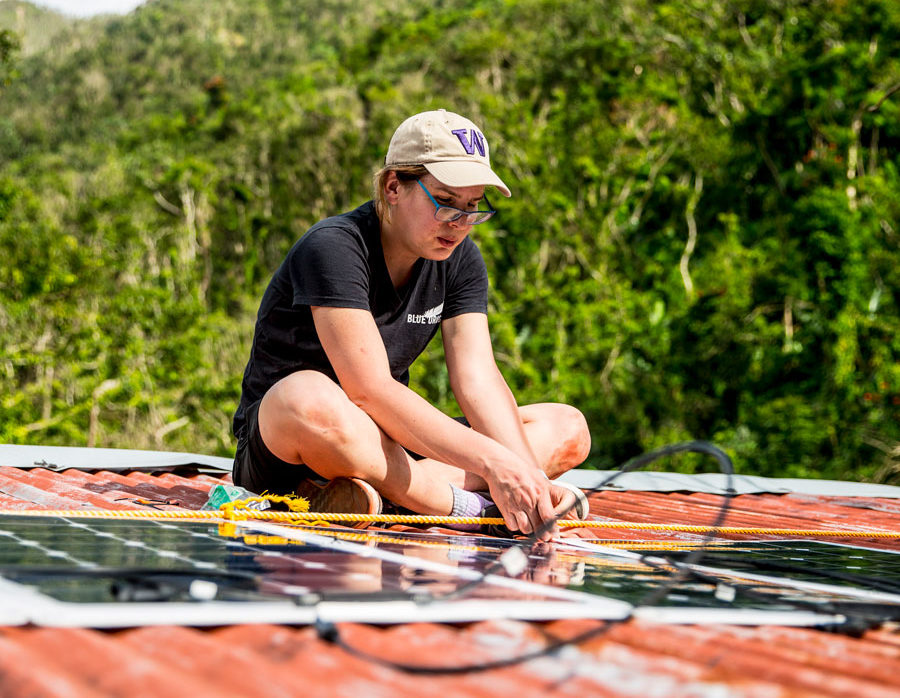 Lilo Pozzo recognized for outstanding leadership in clean energy education
Clean Energy Education and Empowerment Initiative honored Pozzo for student mentorship and leadership of post-Hurricane Maria recovery initiative in Puerto Rico
"It was really outstanding to receive this award," said Pozzo. "At the conference, it was wonderful to see and connect with so many incredibly successful women in energy, especially outside of my own ecosystem as an academic advanced materials researcher. From geothermal to wind, from promoting clean energy access in low-resource communities to high-level policy and utilities work, everyone supports one another in their careers."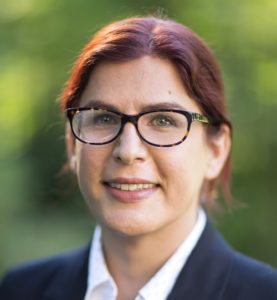 As part of the C3E award, Pozzo received $8,000 to advance women in clean energy, which she says she will use to support both graduate students from her research group and undergraduates involved in entrepreneurship.
"I'll use the funds to support my students, whether that's for a patent application to advance their technology or travel funds for an equity initiative," says Pozzo. "In academia, I honestly feel that mentorship is our most important activity, whether that's as a research advisor or discussing different paths through a career, I'm able to help plant the seeds of impactful work. My students will collectively achieve far more than I ever could alone."
Pozzo investigates the relationship between a material's nanoscale structures and its macroscale properties. She is an expert on the development of new polymeric, colloidal, and nanoscale materials for advanced energy applications — including solar photovoltaics, batteries, and fuel cells — and in 2013, she was recognized by the U.S. Department of Energy with the Early Career Award for standout researchers in the field.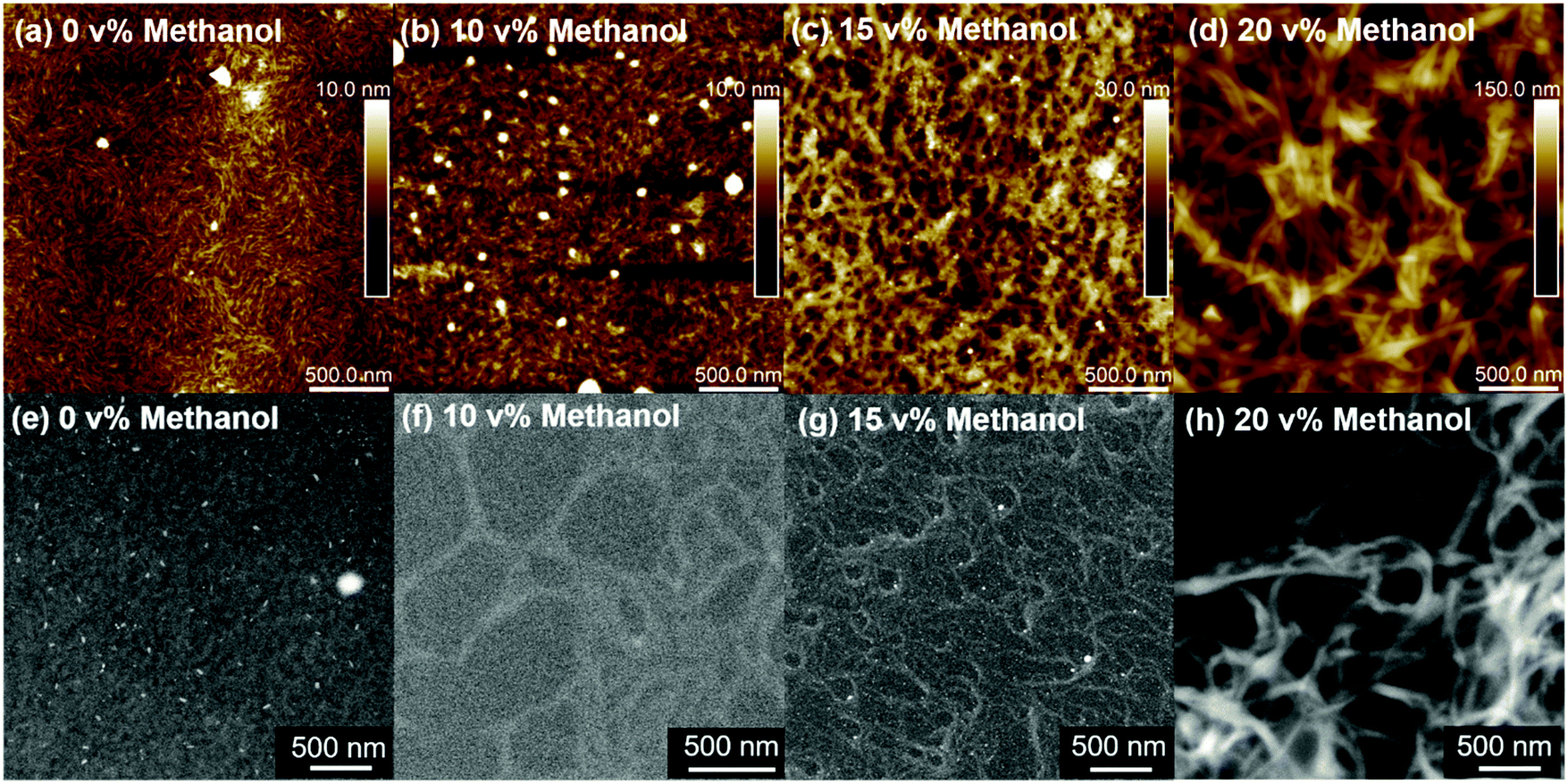 "Along with her excellence in research, Lilo's accomplishments as an educator are simply unparalleled," said Dan Schwartz, director of the UW Clean Energy Institute (CEI) and Boeing-Sutter Professor of Chemical Engineering. "I've never witnessed someone so able to excite students by the entrepreneurial and humanistic contributions technology can make to society."
In November 2017, just two months after Hurricane Maria devastated Puerto Rico, Pozzo led a team of CEI and global health students to the rural mountain municipality of Jayuya to assess energy needs for the local clinic and residents that rely on electricity for healthcare. They also installed four solar PV-battery "nanogrids" to power devices like an inflatable orthopedic mattress and refrigerators for insulin storage. The initiative gained national recognition, including in a New York Times article on the aftermath of the hurricane. Pozzo went on to raise the funds needed to transform the initiative into a year-long project‐based learning course for clean energy students. Returning to the island in March 2018, her team installed 17 additional nanogrids while continuing their long-term field study on the impact of power loss on public health. In July, they collected data from PV-battery systems with integrated loggers and administered surveys to gauge satisfaction with solar energy as an emergency energy supply. The team recently published their findings in IEEE Power & Energy magazine. They found that over a 10 to 15-year lifetime, PV-battery systems are cheaper than diesel generators for locations likely to experience more than 66 total days of power outages, and are already an improvement for patients that require electricity for multiple sustained hours or overnight.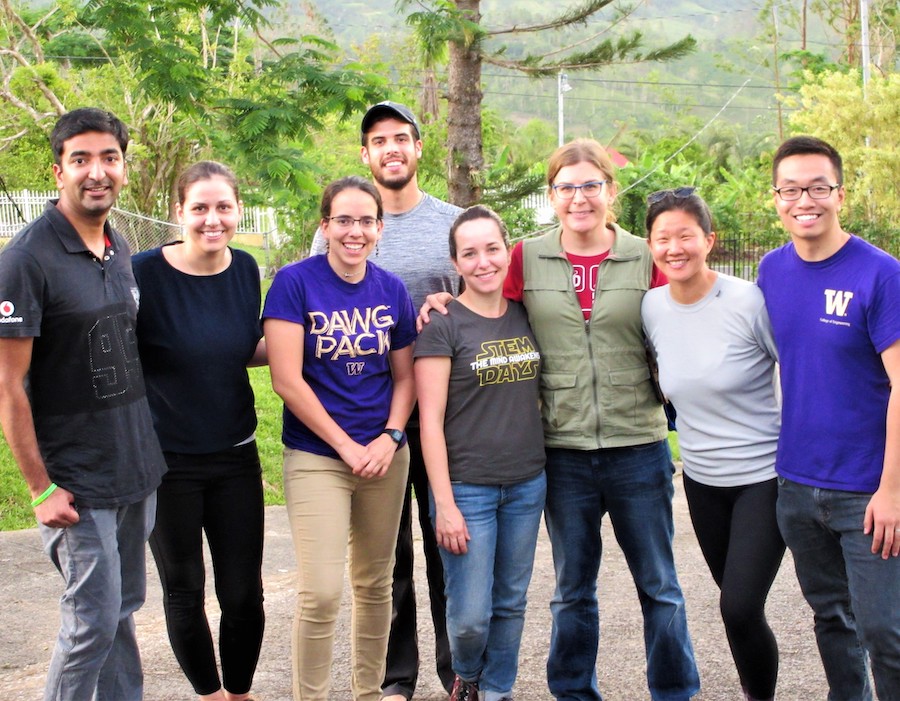 "Moving forward, I'm hoping to continue the project with high-level data analysis," explained Pozzo. "I'm working with CEI professors Daniel Kirschen and Youngjun Choe on proposals to analyze vulnerable populations so we can recommend improvements in preparation, and I hope a project will take place in Puerto Rico this year so we can continue making a positive impact.
"I'm also proud to say that this initiative has inspired students to take the lead. In Guatemala and Ghana, CEI students are working on deploying clean energy to families with limited resources. I'm mentoring one group of undergraduate students that is developing a solar-powered medical oxygen concentrator for remote clinics, and another group is improving the design of solar-battery 'nanogrids' like the ones we deployed in Puerto Rico."
As part of the ChemE Innovation Program, Pozzo has led three student teams to raise several million dollars in outside funding to launch startup companies after graduation. This year, she is mentoring three groups working on sustainability projects. Along with the aforementioned oxygen generators, her students are developing anti-malaria drugs specially formulated for children, and a device to break down pharmaceuticals in waste water.
"Lilo has an exceedingly rare commitment to mentorship," said Greg Newbloom, who was a Ph.D. student and postdoc in Pozzo's lab and is the founder and CTO of Membrion. Pozzo is a co-inventor of Membrion's silica-based membranes used in energy storage and water purification. "Professors often take a heavy-handed approach to ensure 'success' in research or a startup, which can be to the detriment of the student's learning. Lilo has guided and empowered me to carry out my own vision as both a researcher and entrepreneur. To this day, she is an amazing source of information and support."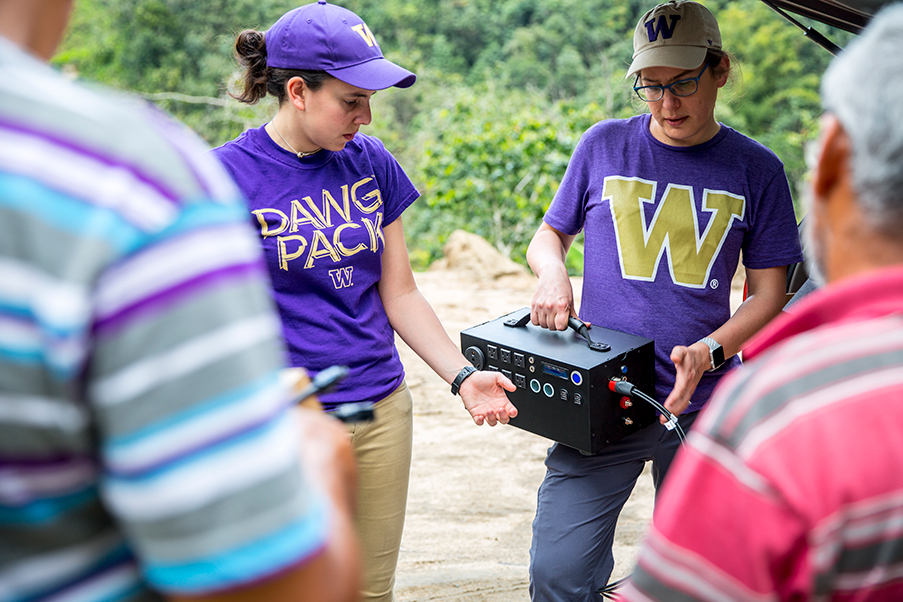 While her mentorship raises all students to new heights, Pozzo's impact has been especially critical to the retention of Latina graduate students in engineering. She sees inclusion as the most significant barrier for women in clean energy.
"Inclusion is often a more severe problem than diversity," said Pozzo. "While an institution can strive to establish a 'pipeline' of women to recruit and enroll, if opportunities aren't equal within a program or there is an exclusionary, aggressive environment, those women may end up leaving their field. For allies, it starts with recognizing when inclusion is missing in opportunities like seminar invitations or the members of a research proposal."
Jessica Soto-Rodríguez (Ph.D. '18) recalled, "When I had doubts about my ability and drive as a researcher during my first couple of years, Lilo offered to take time out of her busy schedule to talk to me every week. She told me to see my research as an opportunity to do something about the problems in the world, and to use my creativity to provide the solutions."