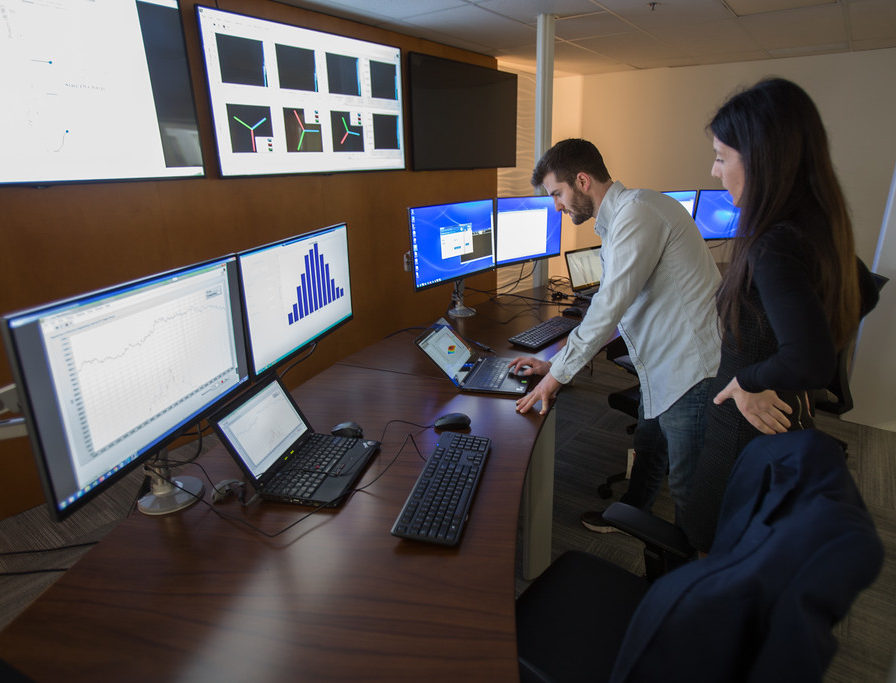 Op-Ed: A permanent Clean Energy Fund would unlock Washington's full innovation potential
By Daniel Kirschen and Anjan Bose
March 7, 2023
Washington is a national leader on responses to climate change, bolstered by a series of bold policies enacted by legislators and Gov. Jay Inslee over the past 10 years. The Clean Energy Transformation Act (2019) and Climate Commitment Act (2021) mandate full decarbonization of the state's utilities and other economic sectors by 2045 and 2050, respectively. These are grand challenges, but the technologies and talent we need are already in development — and many are already being demonstrated and deployed thanks to the Clean Energy Fund (CEF).
By making CEF a permanent part of the biennial budget, Washington's leaders can unlock the full potential of its innovation ecosystem by aligning long-term technological development with statewide climate targets.
Established in 2013 and renewed each biennium, CEF has invested approximately $200 million in clean energy research and development (R&D), demonstrations, and infrastructure upgrades. Regional cleantech leaders estimate returns of nearly $2.50 on each CEF dollar, while several solar-battery microgrids are ready to provide resilient power in case of disaster-related outages. Indeed, CEF has served as an invaluable experimental platform for Washington utilities, communities, and entrepreneurs as they take necessary risks to pioneer the clean energy transition, while also catalyzing new research and training opportunities that are fundamental to sustained development.
Direct CEF support for private-sector climate tech R&D often leads to major follow-on venture investments or government grants. In 2022, the battery management software company BattGenie raised millions in venture capital after winning a CEF grant to reuse King County Metro bus batteries for storage. And Washington-based battery materials company Group14 won CEF prototype funding for a next-generation silicon-polymer battery, then announced plans to build a $500 million manufacturing facility near Moses Lake, thanks to nine-figure Series C funding led by Microsoft and Porsche as well as the Bipartisan Infrastructure Law.
CEF uniquely enables utilities like Snohomish Public Utility District (SnoPUD) and Avista to leverage scholarly expertise in designing, analyzing, and managing pilot energy projects, creating virtuous cycles of knowledge transfer and workforce development.
At the University of Washington, Professor Kirschen's research group develops software tools to co-optimize sustainable power grids for technical performance and economic efficiency, including a generalized computer model of a solar-battery microgrid validated on SnoPUD's CEF microgrid in Arlington, Washington. This tool is now available to users at the Washington Clean Energy Testbeds, UW's open-access facility for developing climate technologies. Companies such as Amherst, MA-based florrent are even bringing their business to the Testbeds to validate their technology "in the loop" of real-time digital simulations custom-derived from the SnoPUD microgrid.
At Washington State University, Professor Bose leads research on worldwide grid transformation, partnering with Avista, PNNL other Washington companies on a series of CEF projects. These have ranged from the integration of a new, Washington-developed vanadium-flow battery in Pullman, the operations testing of solar generation and batteries on the same feeder on the WSU Spokane campus, to the optimal operation of building thermal storage in the Spokane Eco-District. WSU and Avista are leveraging the Eco-District to prototype new technologies and train a smart-grid workforce.
Since 2013, CEF has accelerated Washington's progress toward full decarbonization by incubating world-class clean energy technologies and talent. Our leaders have acted with appropriate strength and urgency to curtail CO2 emissions, while establishing community advisory groups to ensure fair and informed deployment of new energy resources. In 2023, with more energy-related federal funding on the way via the Inflation Reduction Act and the Justice40 earmark for underserved communities, legislators can affirm Washington's leadership in the U.S. energy transition and reap its benefits with the same stroke. A permanent Clean Energy Fund would provide permanent support for Washington's most vulnerable communities, its entrepreneurs and environmentalists, and the bright minds of its future generations.
Daniel Kirschen is the Donald W. and Ruth Mary Close Professor of Electrical & Computer Engineering at the University of Washington in Seattle. Anjan Bose is Regents Professor of the School of Electrical Engineering & Computer Science at Washington State University in Pullman.