On February 16, 2017, the Clean Energy Institute officially opened the Washington Clean Energy Testbeds. Washington State Governor Jay Inslee, cleantech leaders, and clean energy researchers were on hand to celebrate this new facility for accelerating the clean energy innovation cycle.
The Clean Energy Institute (CEI) created the Washington Clean Energy Testbeds to increase the rate at which breakthrough science and engineering discoveries turn into market-adopted clean energy technologies. The state-of-the-art user facility has labs for manufacturing prototypes, testing devices, and integrating systems.
"The process of taking a clean energy research discovery and making a prototype, then rigorously testing and refining it for market readiness, requires equipment and expertise that is expensive to acquire, and rarely available when and where you need it," said CEI director Daniel Schwartz. "As a result, too many start-ups have great ideas, but fail before fully demonstrating their technology. Amazingly, lack of easy access to facilities and expertise is often a barrier for big companies, too. The Washington Clean Energy Testbeds centralize these resources to help shorten the time between clean energy idea to prototype, while reducing the capital and providing the expertise a company needs to get a viable product in the hands of customers."
Located in a former sheet metal fabrication facility near UW's Seattle campus, the 15,000-square-foot Washington Clean Energy Testbeds provide researchers and cleantech businesses customized training and access to top-quality fabrication, characterization, and computational instruments. Specifically, these instruments are for printing, coating, and testing the materials and devices needed to achieve ultra-low-cost solar cells and batteries; as well as developing the system integration software and hardware to optimize the performance of devices and systems like vehicles, buildings, and the grid. At the Testbeds, users can:
–Print ultra-low-cost, thin-film solar cells and electronic devices using novel electronic inks.
–Fabricate and test new battery systems to dramatically increase performance without compromising safety.
–Develop and test energy management software that controls and optimizes how batteries, vehicles, and buildings integrate with a clean energy grid.
The Washington State Legislature provided UW $8 million to plan and design the Testbeds. CEI engaged UW faculty, regional cleantech leaders, and national research institutions like the Pacific Northwest National Laboratory (PNNL) to create a facility that serves clean energy innovators.
For comparison, access to public energy research and testbed facilities often involves a competitive application and approval process. The Washington Clean Energy Testbeds' open-access model requires only an initial consultation with Testbed management to ensure project feasibility and safety. Open-access is ideal for researchers and companies that want to rapidly advance their ideas.
Professor J. Devin MacKenzie, a seasoned cleantech entrepreneur and global expert in electronic materials and emerging manufacturing methods for energy devices, displays, and communication, will lead the Washington Clean Energy Testbeds. MacKenzie has founded and led five startup companies and holds over 110 patents and publications. In addition to leading the Testbeds and teaching at UW, he is currently the chief technical officer of Imprint Energy, a UC Berkeley spinout developing flexible, high-energy batteries based on large-area print manufacturing.
At the Testbeds, MacKenzie manages a staff of trained experts in fabrication and analysis of energy systems and devices. They work on-site to train users and support research and development efforts.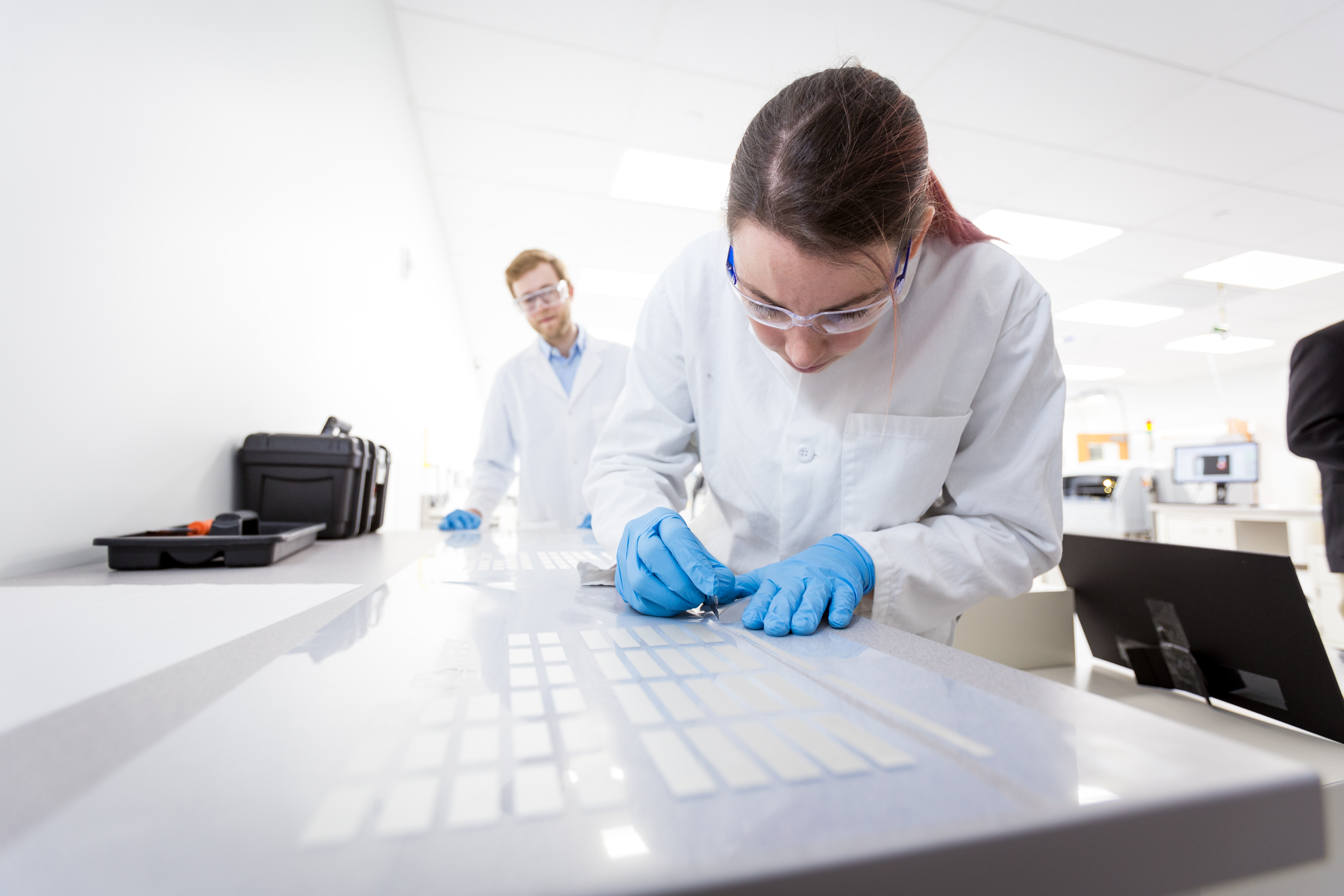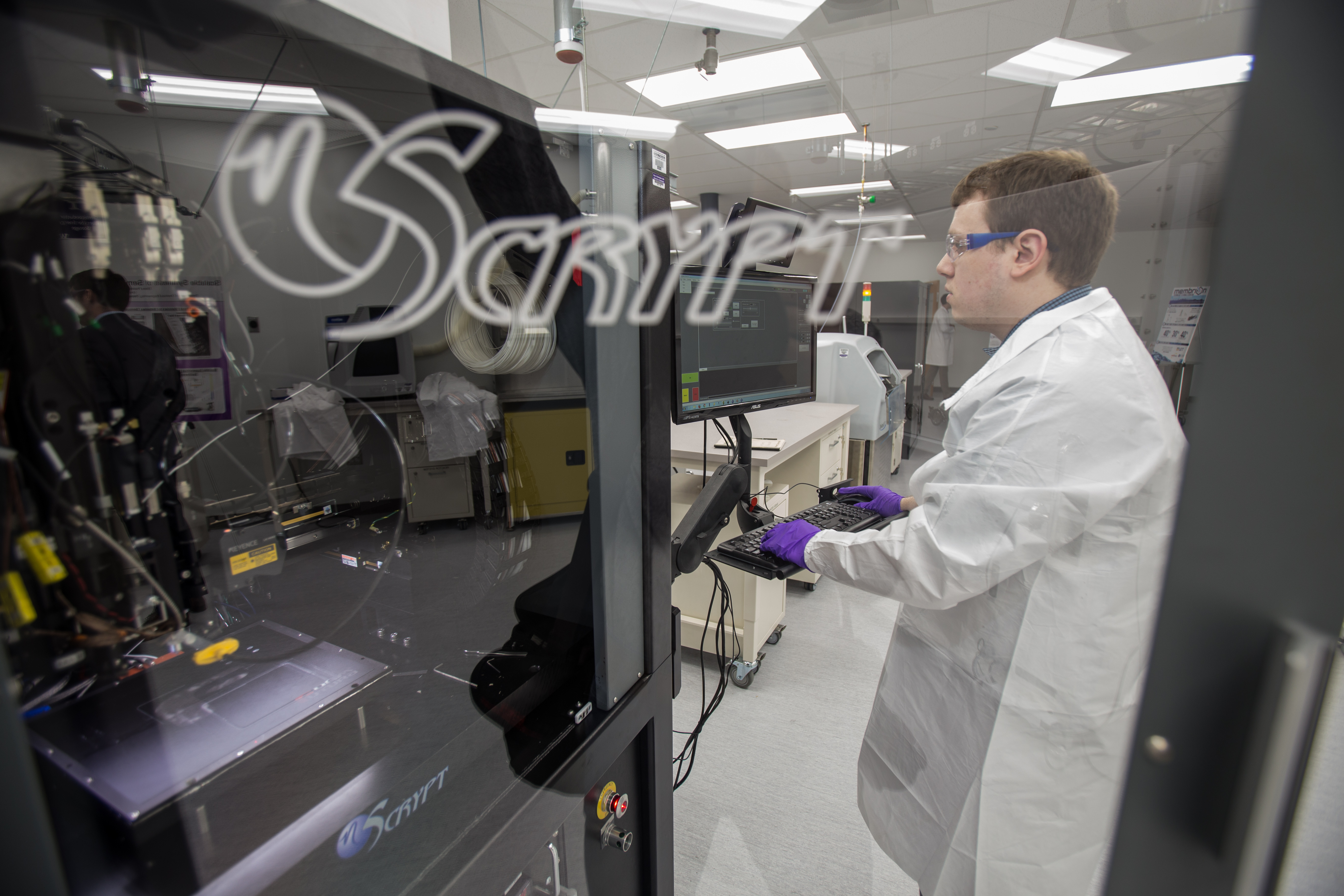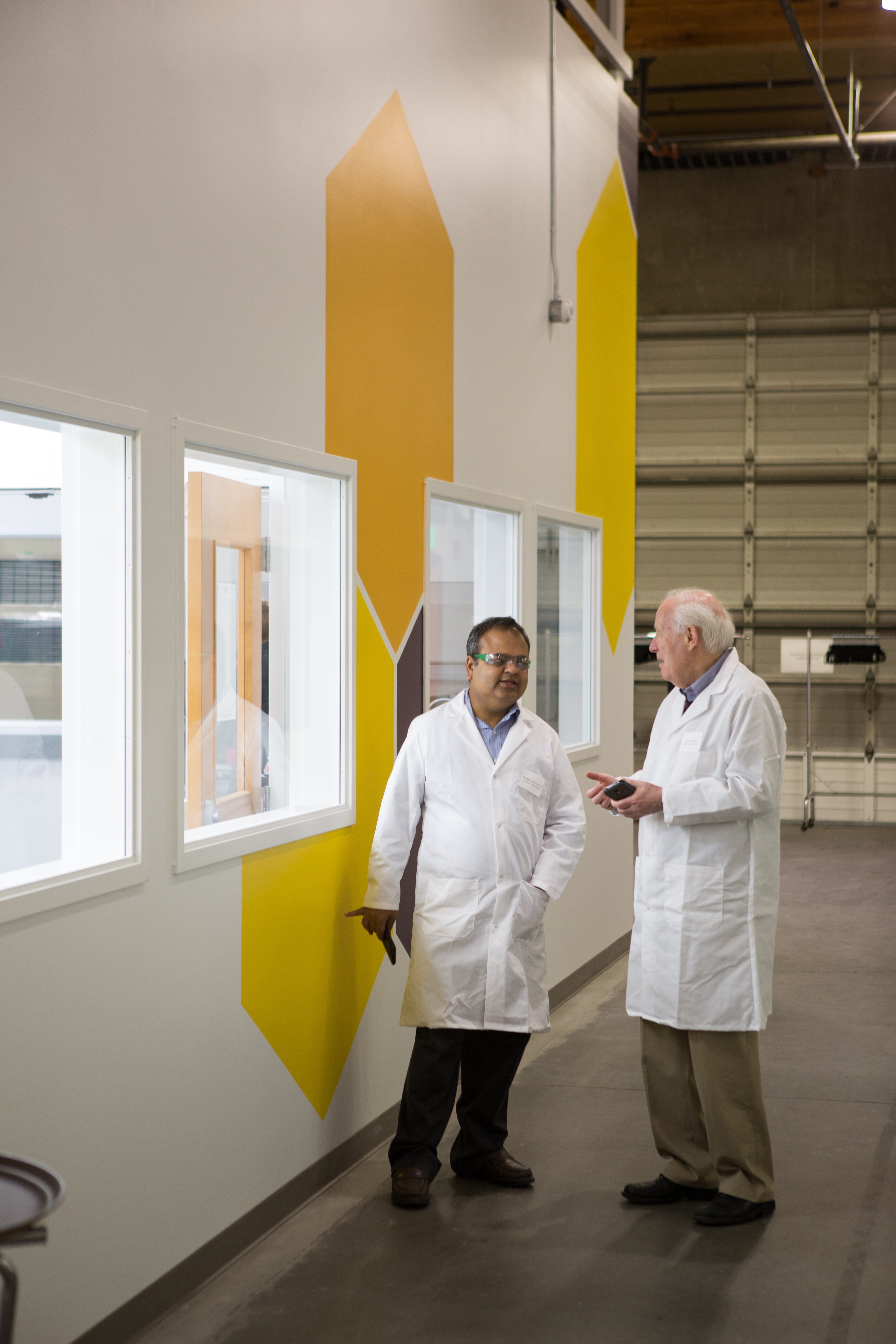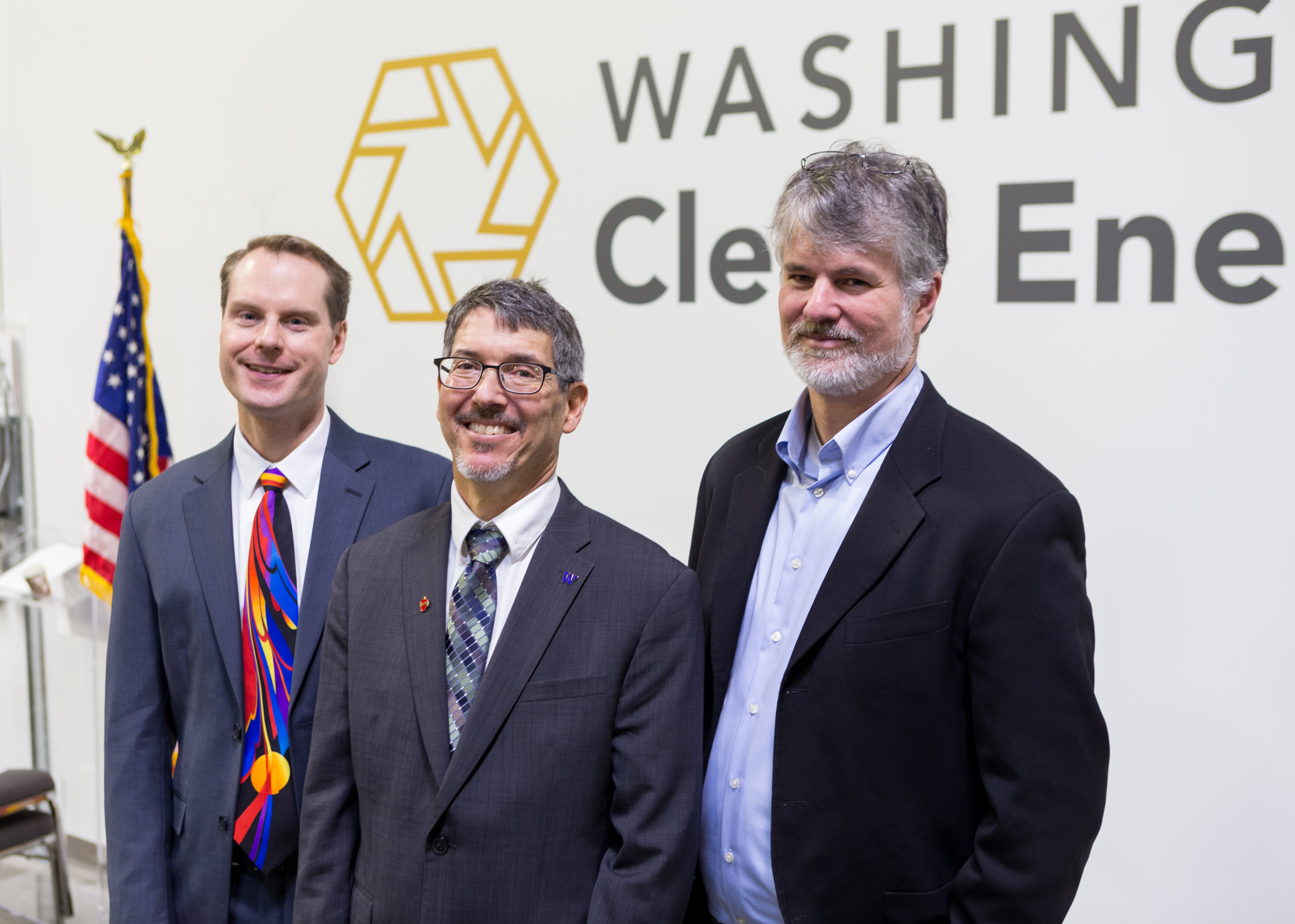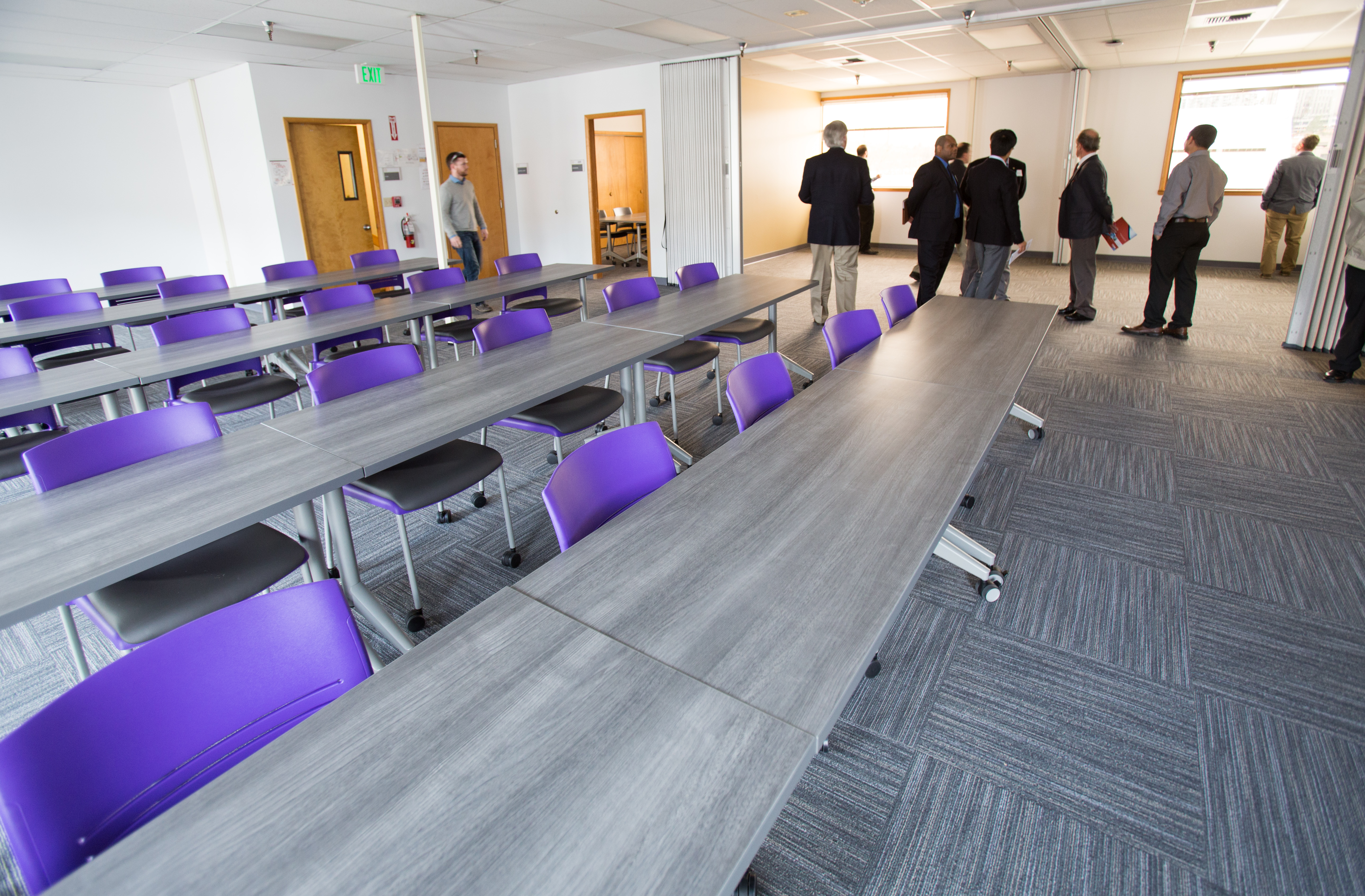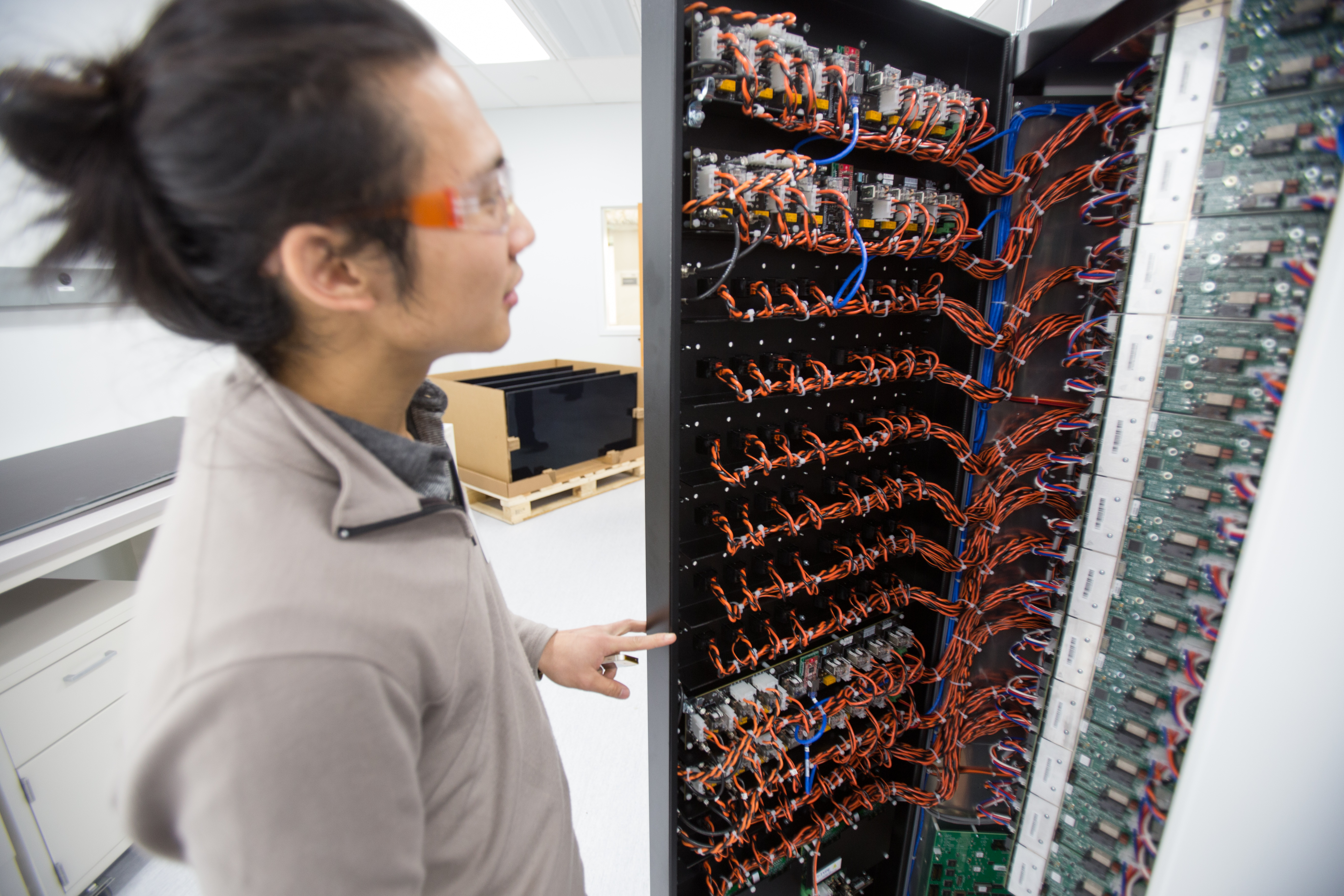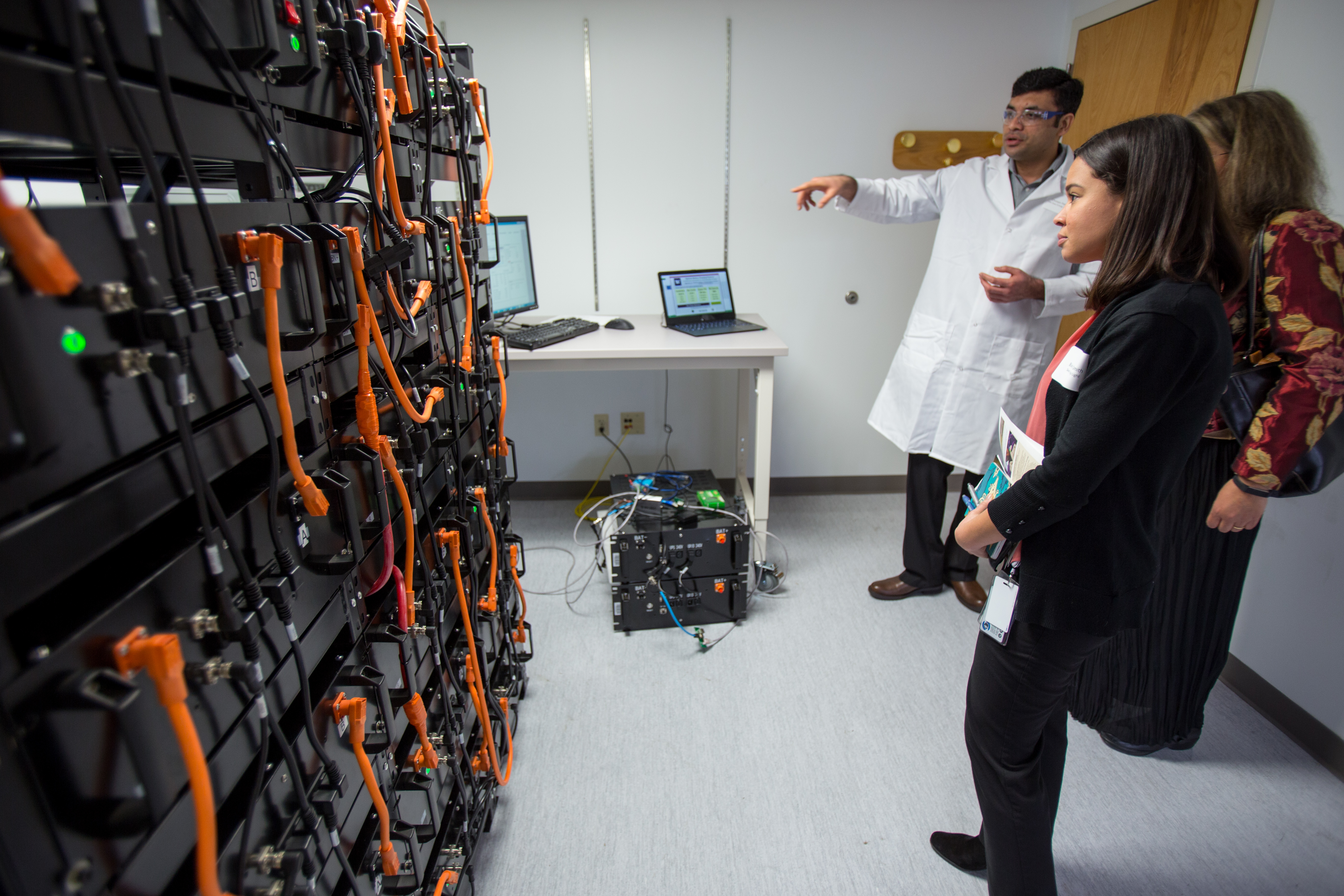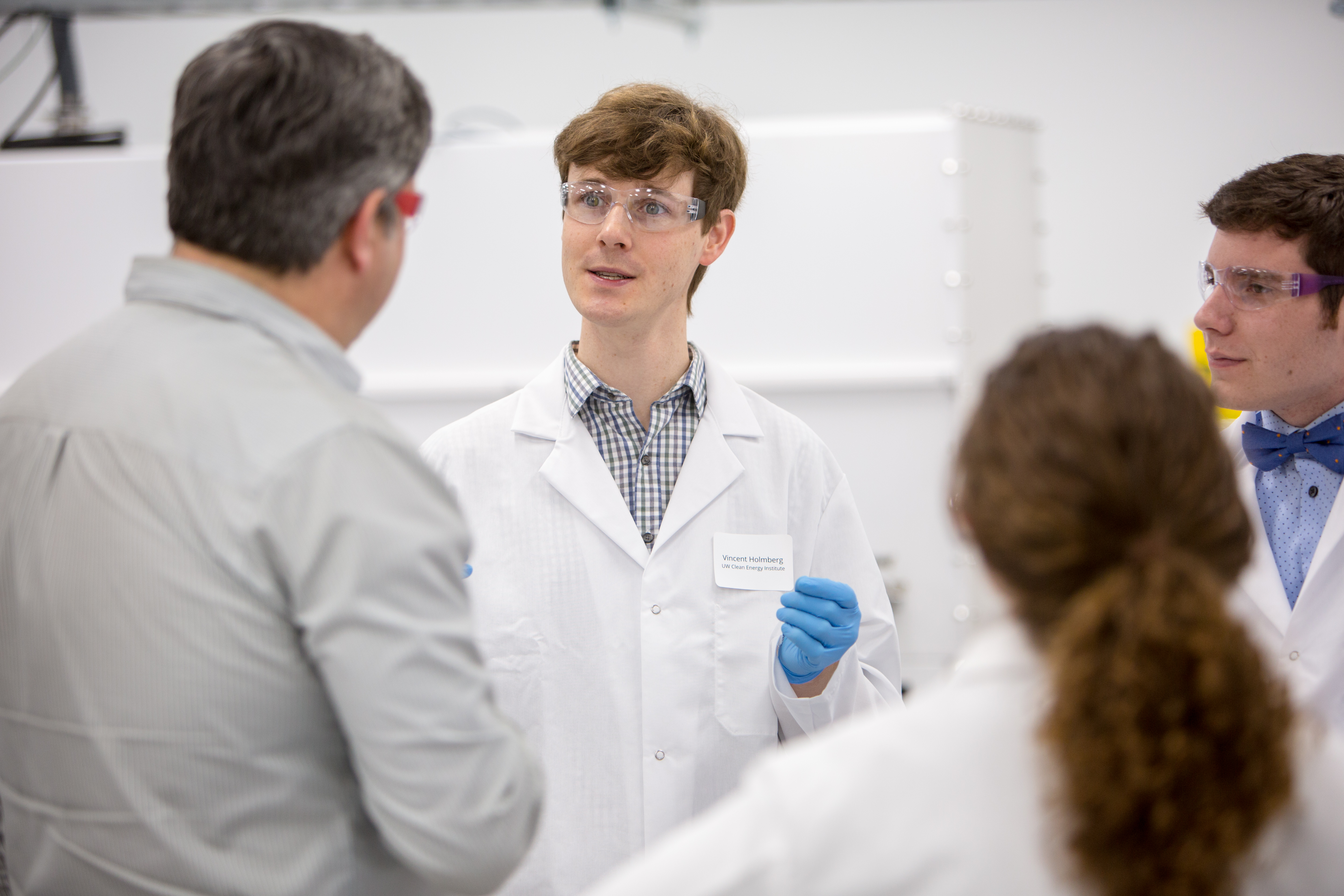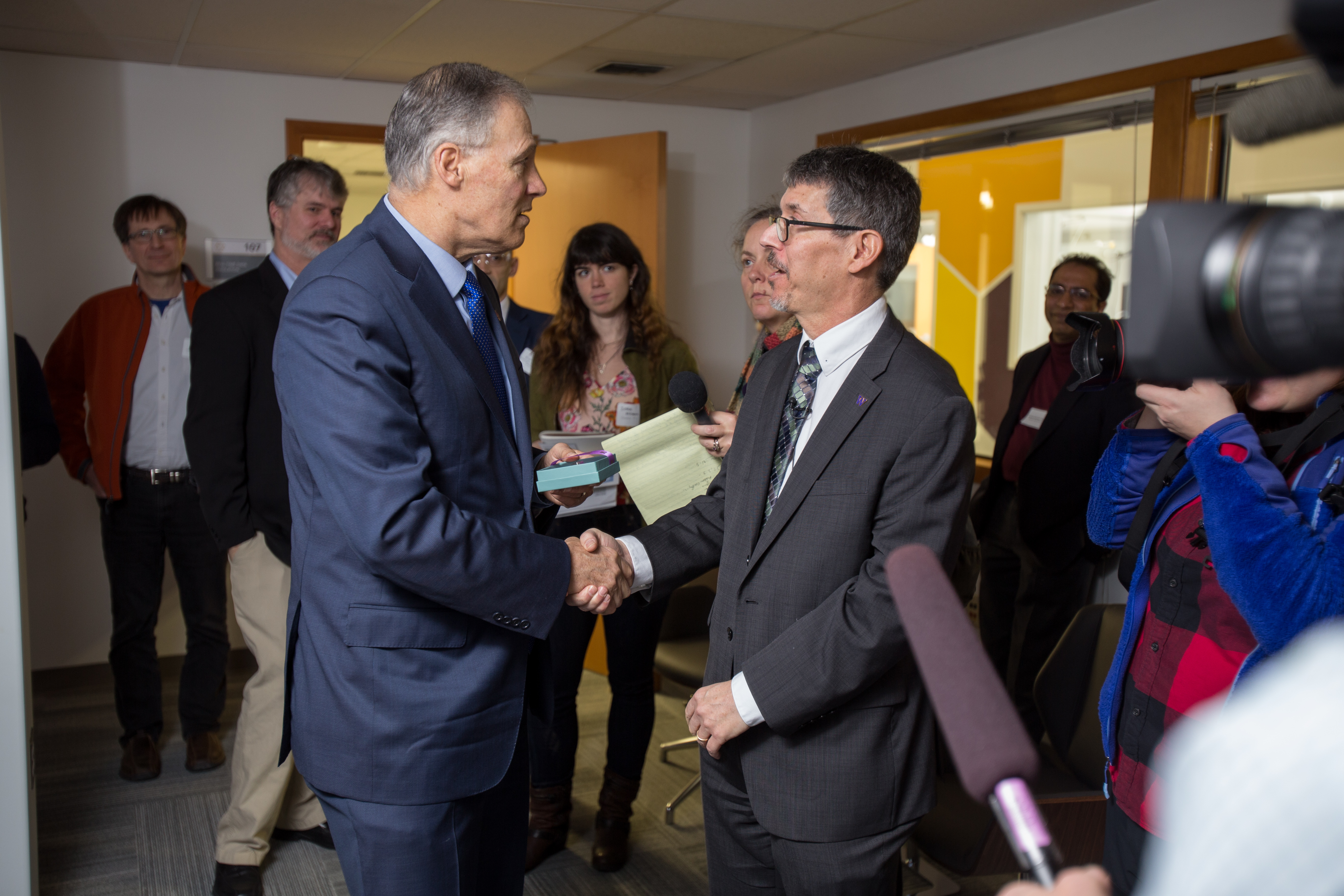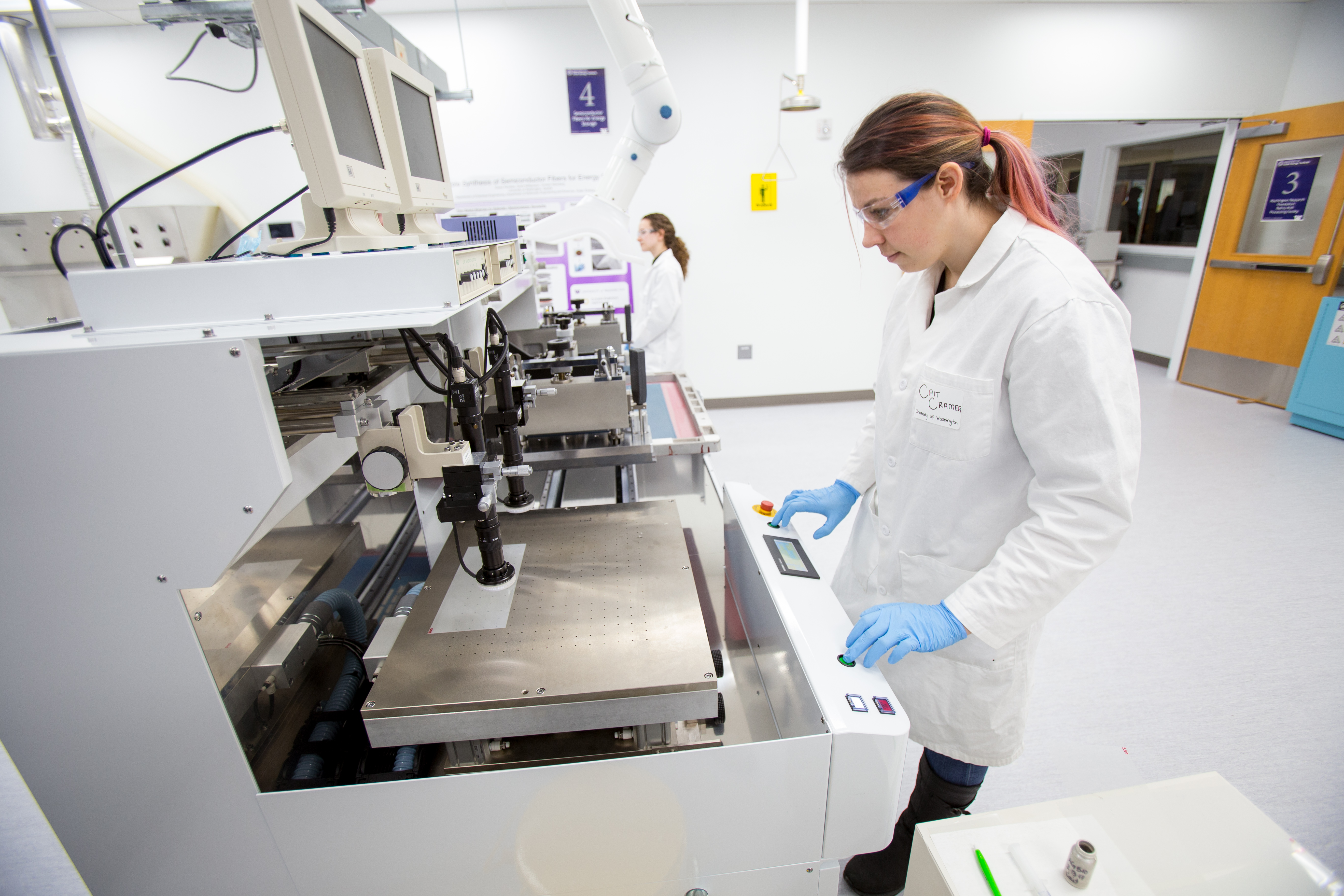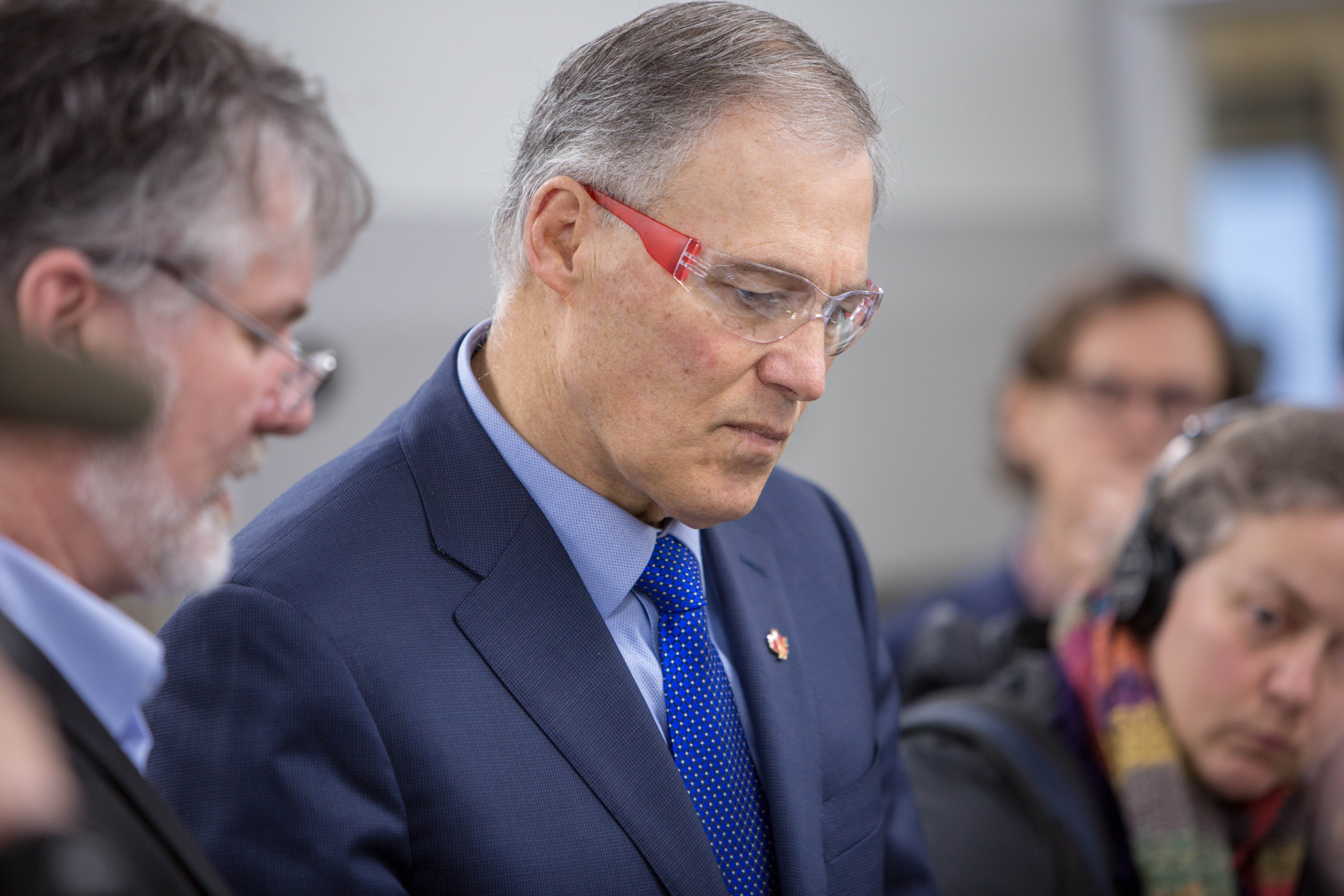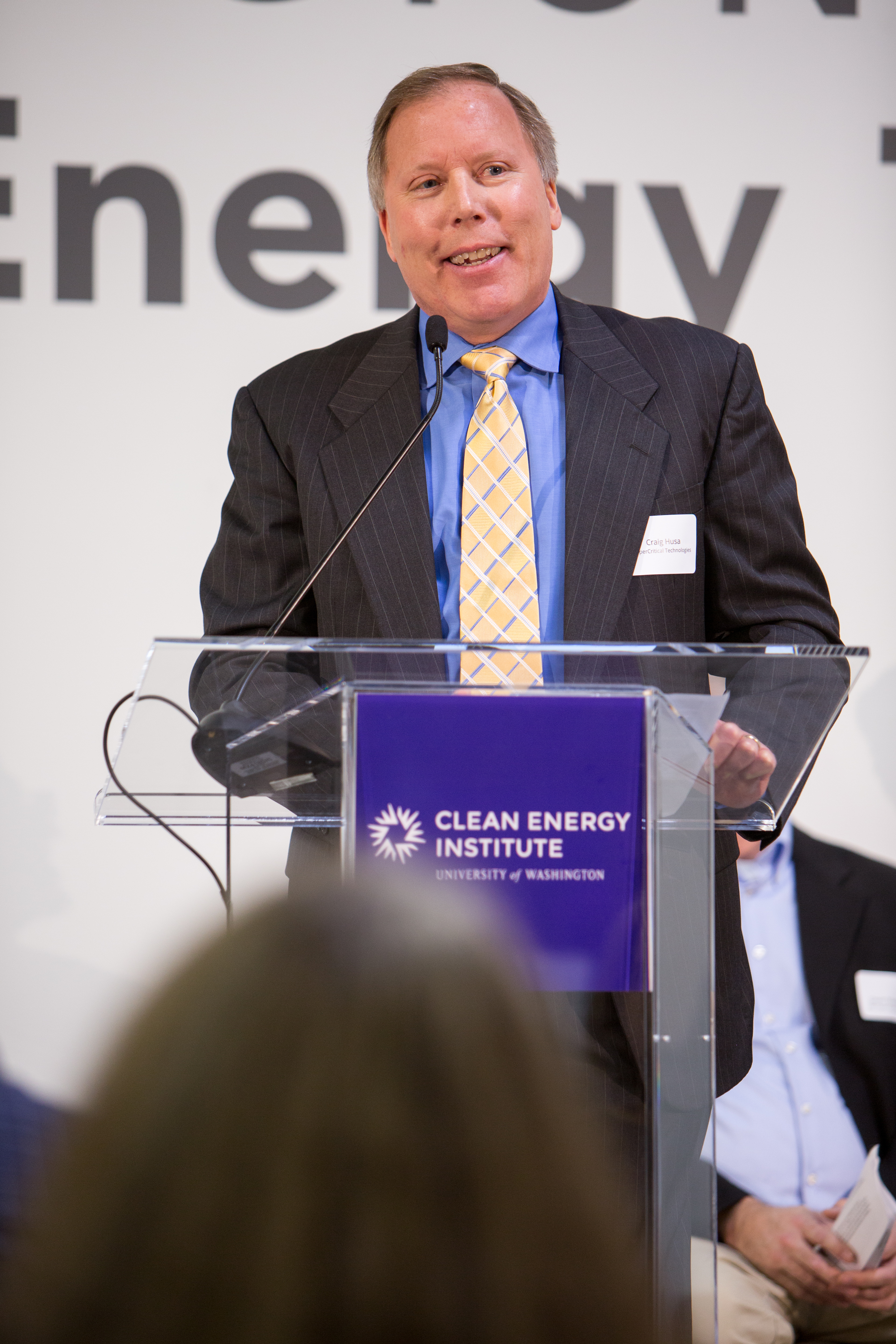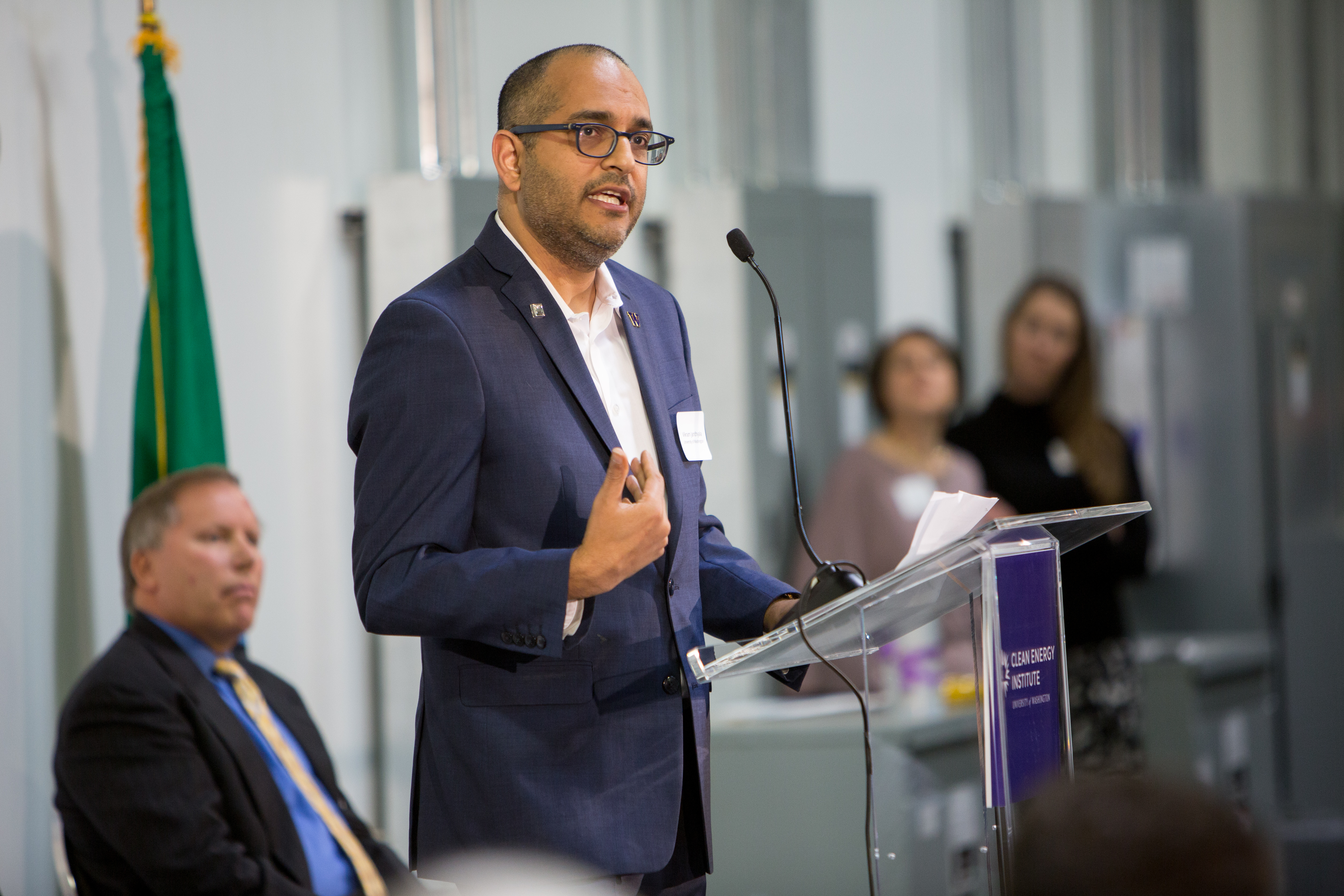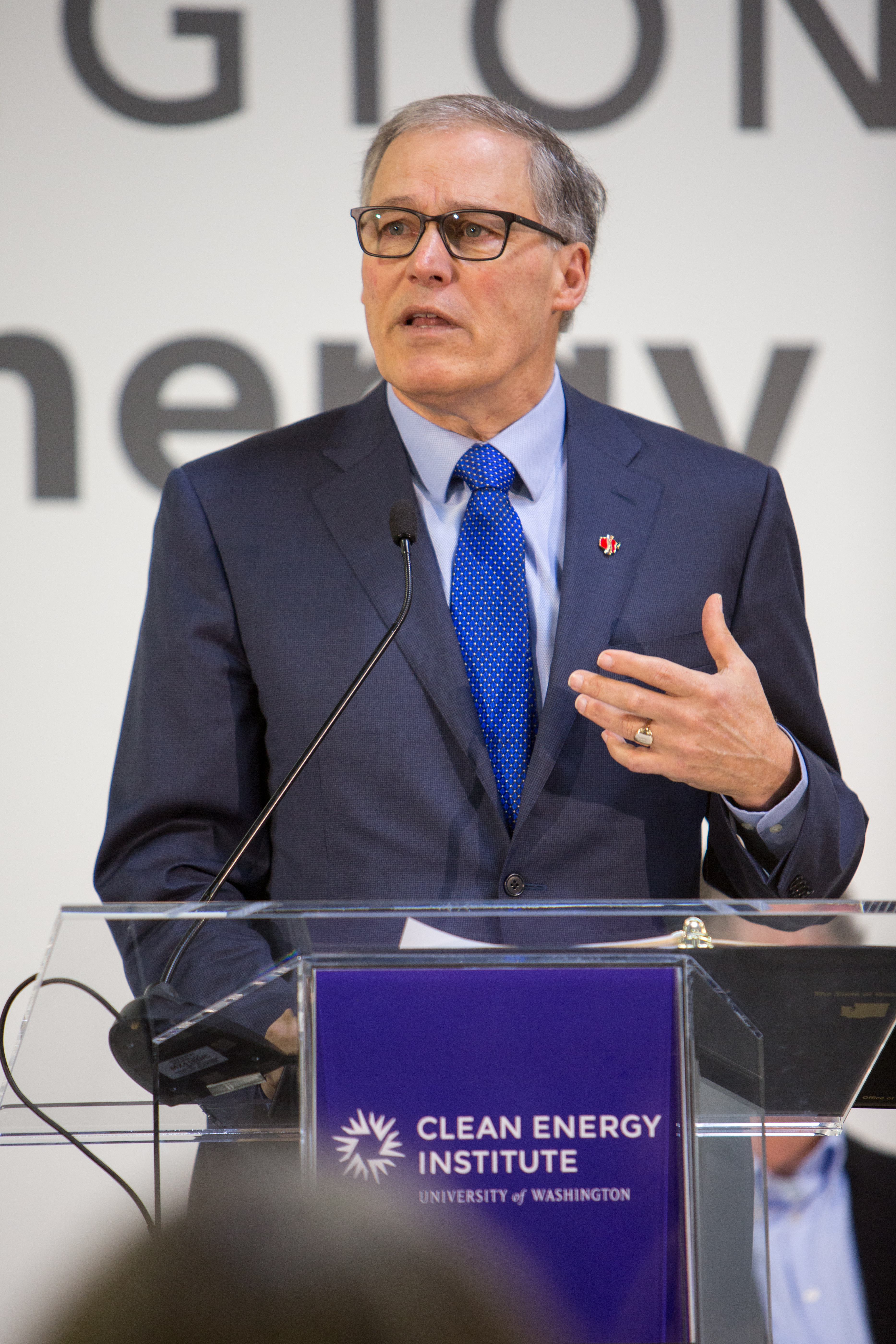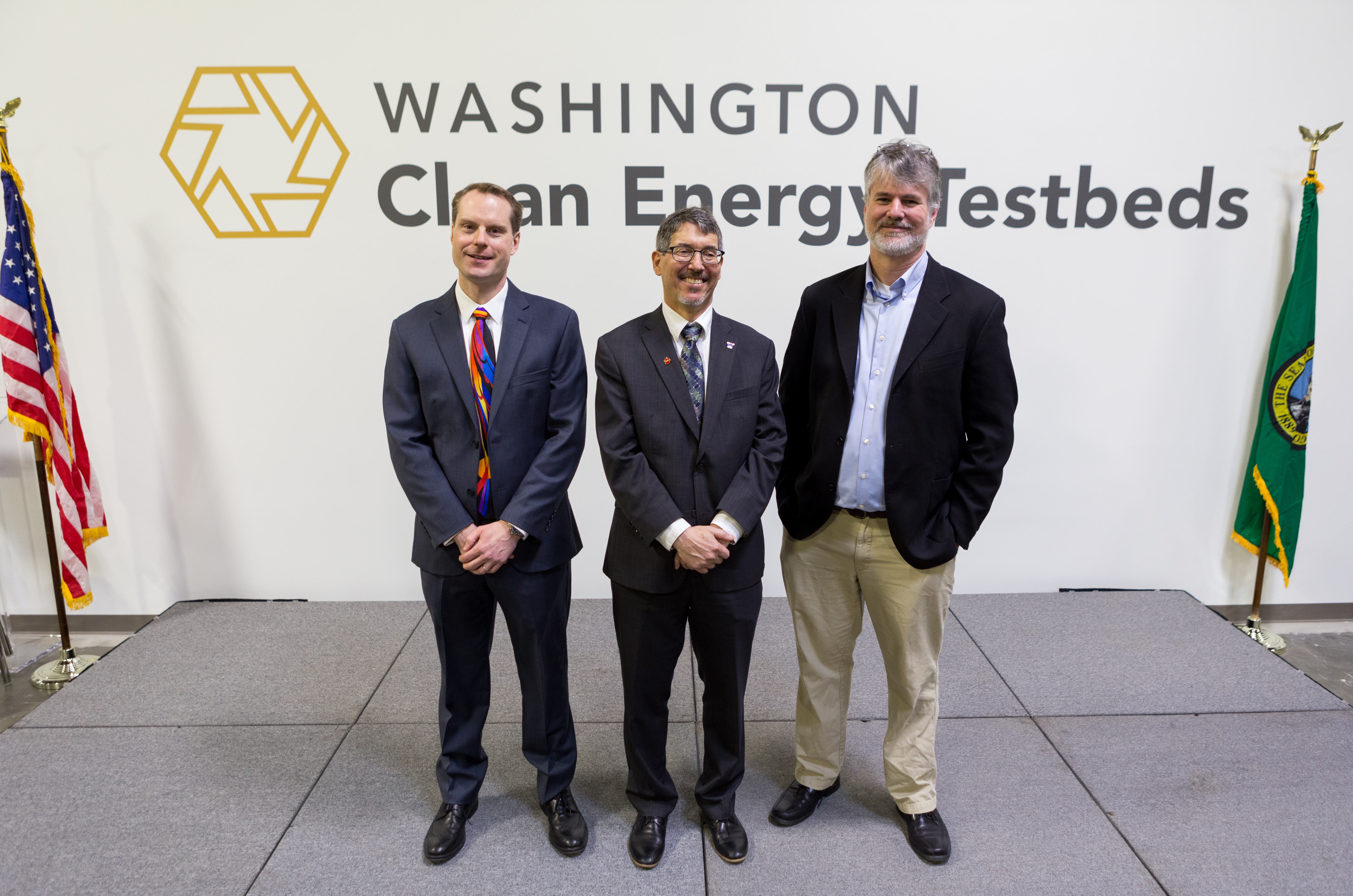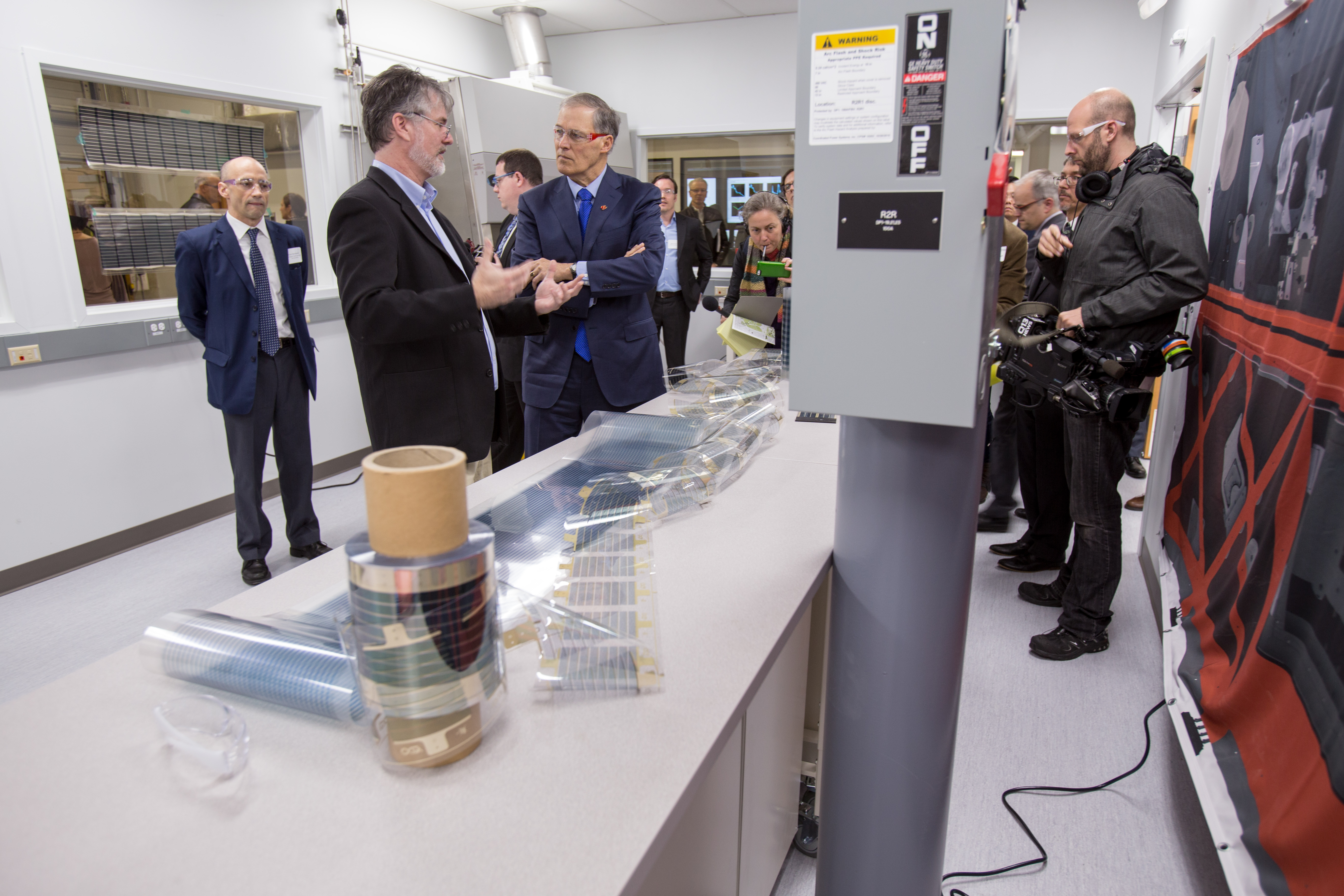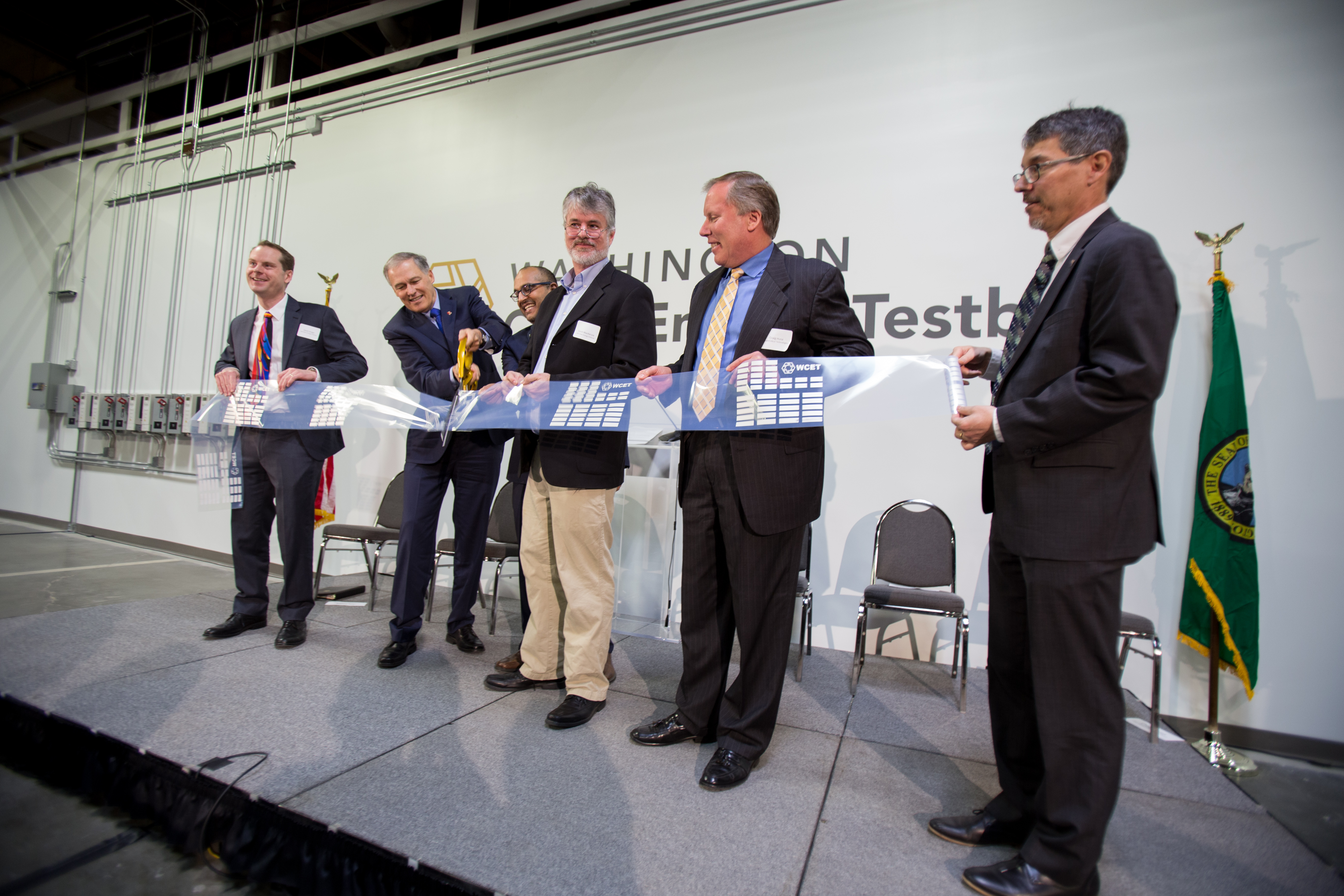 Scale-up & Characterization
The Scale-up & Characterization lab at the Testbeds offers a platform for prototyping authentic-scale solar and storage devices as well as testing manufacturing processes. The lab includes a 30-ft-long multistage roll-to-roll printer for solar cells, batteries, sensors, optical films, and thin-film devices and is the only one of its kind in the United States. The Washington Research Foundation (WRF), an organization that provides grants to support research and scholarship in Washington State, funded this sophisticated instrument and helped recruit MacKenzie and staff to Seattle.
The "Scale-up & Characterization" lab also includes a controlled humidity and temperature room to enable specialized fabrication under precise atmospheric conditions. The collection of characterization instruments in the lab form a unique roster of capabilities tailored specifically for supporting scaled energy devices and modules. They allow for rigorous testing of new devices using solar simulators, environmental test chambers, battery cyclers, electron microscopes, X-ray spectrometers and other instruments.
Systems Integration
The "Systems Integration" lab at the Testbeds provides an evaluation platform for testing the performance of energy devices and algorithms when integrated into real and simulated system environments. For example, a real-time digital simulator (RTDS) allows for modeling commercial and grid-scale system performance under normal and extreme conditions. System integration experiments using the RTDS can involve new software algorithms that control or optimize power infrastructure. The lab also includes flexible power hardware and battery storage devices up to 40 kW in scale, allowing authentic testing at the scale of an electric vehicle or commercial building.
Meeting and Office Space
In addition to lab space, the Testbeds offer users meeting and office space where they can work, collaborate, and further build their cleantech community. An entrepreneur-in-residence, currently John Plaza, holds regular office hours. With more than 20 years of experience in the renewable energy sector, Plaza provides users with insights about the commercialization process, target markets, product development, and fundraising strategies.
Research Training Testbed
As part of the Washington Clean Energy Testbeds system, the Research Training Testbed facility provides UW students access to research-quality tools and training in clean energy concepts that cut across academic disciplines. CEI member faculty host laboratory courses in the space, and Testbeds users can access the additional instrumentation when not in use for teaching purposes. The RTT is located in the Nanoengineering and Sciences (NanoES) building at 3946 W Stevens Way NE on the UW campus.
Thanks to the following individuals for their help in developing the vision and design of the testbeds:
Pedro Arduino (CoE), Karl Bohringer (EE), Jim DeYoreo (PNNL/Affiliate UW MSE & UW Chem), Aaron Fever (Energ2), Hanson Fong (MSE), David Ginger (Chem), Chris Heimgartner (SnoPUD), Hugh Hillhouse (ChemE), Paul Hopkins (Chem), Daniel Kirschen (EE), Dawn Lehman (CEI), Steven Leith (Microflow CVO), Jiangyu Li (ME), Christine Luscombe (MSE), Devin MacKenzie (MSE/ME), Arka Majumdar (EE), Steve Majeski (A&S),Daniel Malarkey (1 Energy Systems), Ron Melton (PNNL), Norm Menter (UW Facilities), Miguel Ortega-Vazquez (EE), David Ridley (UniEnergy Technologies), Jerry Seidler (Phys), Daniel Schwartz (ChemE), Eric Stuve (ChemE), Venkat Subramanian (ChemE), Shaun Taylor (CEI), VishViswanthan (PNNL), Dirk Weiss (First Solar), Jan Whittington (Built Environment), Rick Winter (UniEnergy Technologies), Xiaodong Xu (EE), Jihui Yang (MSE), Baosen Zhang (EE), and Jason Zhang (PNNL).
---
For more information on the Washington Clean Energy Testbeds and the planning process, contact managing director Mike Pomfret.