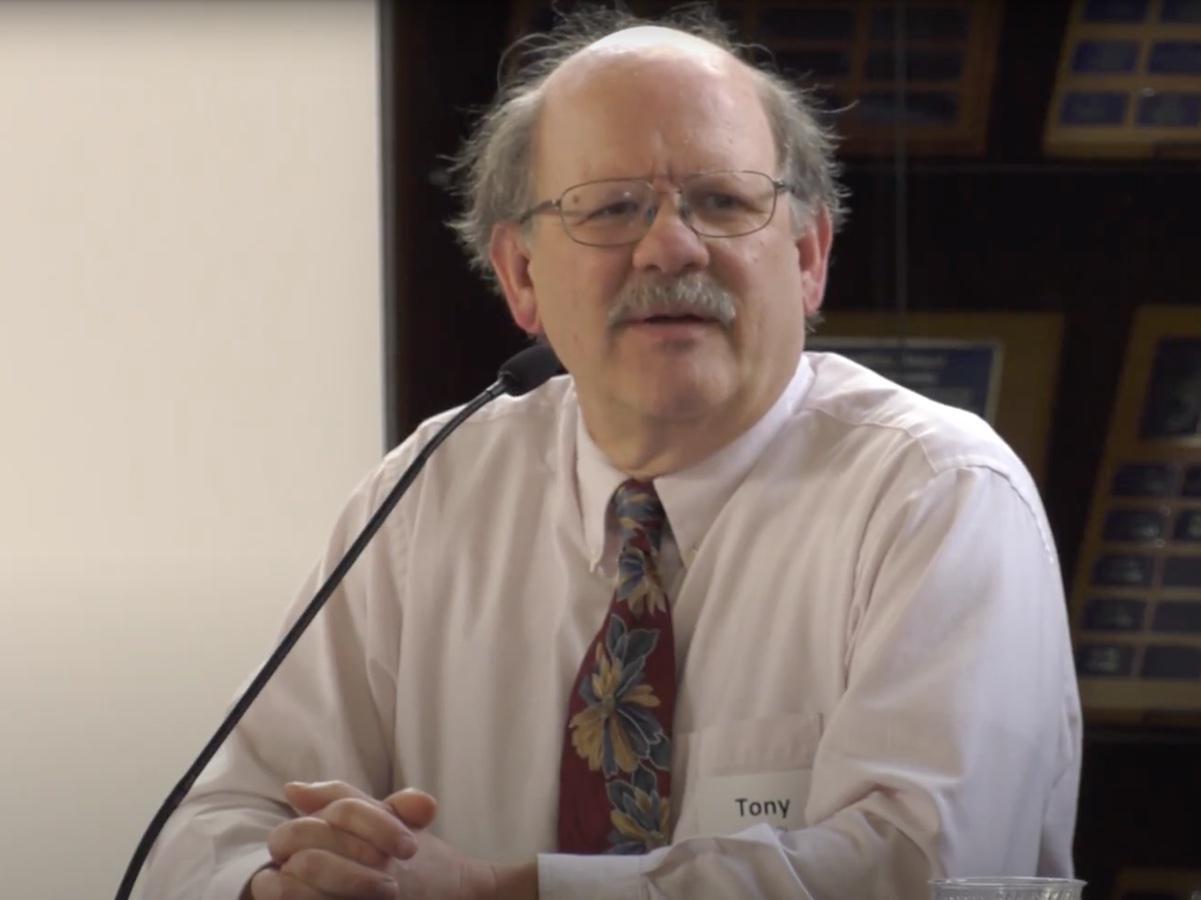 CEI welcomes first Policy Analyst in Residence Tony Usibelli
Former WA Commerce energy director mentors UW STEM doctoral students in CEI's new science policy analysis program
The UW Clean Energy Institute (CEI) has welcomed Tony Usibelli as its first Policy Analyst in Residence (PAIR). Usibelli has over 30 years of experience in Washington state science and energy policy, including 18 years as the Washington State Department of Commerce energy director. As a CEI PAIR, Usibelli mentors UW science, technology, engineering, and math (STEM) doctoral students participating in CEI's new science policy analysis program.
Thanks to generous support from the Mark Torrance Foundation, CEI established the PAIR position and created the new Torrance Science Policy Analysis Track for UW STEM doctoral students. As analysts in the program, students apply their knowledge to help policy makers develop effective clean energy and decarbonization policies. Working with the PAIR and the Washington State Academy of Sciences (WSAS), a nonprofit organization that provides expert scientific and engineering assessments to inform public policy making and works to increase the impact of research in Washington state, analysts write technical policy briefs and white papers in anticipation of needs by government agencies or community organizations. When possible, analysts will also have opportunities to directly engage with policy makers and their staff.

"It's a privilege to help clean energy students apply their research backgrounds to the public policy realm, and give them insight into how smart policies are made and how officials think and act," said Usibelli. "CEI is not only training well-rounded clean energy scientists and engineers, but helping lawmakers develop policies that will benefit our state for decades to come."
Usibelli retired from WA Commerce in 2018, after serving as director of the State Energy Office and as special assistant to the director for energy and climate policy. Prior to joining WA Commerce, Usibelli worked on energy codes with Washington State University's energy program, managed the energy efficiency section at the Washington State Energy Office before it was merged with WA Commerce, and researched energy efficiency at the Lawrence Berkeley National Laboratory. He has also taught courses in energy, natural resources, and climate change at the Evergreen State College, and volunteers with the CleanTech Alliance and Shift Zero. Last year, Usibelli began mentoring and offering office hours to students from CEI, EarthLab, and the Graduate & Professional Student Senate (GPSS) as CEI was piloting the PAIR program with a gift from UW donors Craig McKibben and Sarah Merner.
"Our students are excited to learn from Tony Usibelli, who has helped shape our state's trailblazing energy policies," said CEI Director Dan Schwartz. "CEI created the Torrance Science Policy Analysis Track in response to student requests for more educational opportunities in science policy, as they see this as a possible career path and way to combat climate change. We're grateful to the Mark Torrance Foundation for making this special program possible, to Sarah Merner and Craig McKibben for helping us pilot the PAIR program, and to WSAS for partnering with CEI."
Twelve UW doctoral students from five departments, including built environment, chemical engineering, chemistry, civil & environmental engineering, and materials science & engineering, are 2020-21 Torrance Science Policy Analysts.
For analyst Miguel González-Montijo, a doctoral student in civil & environmental engineering, the program represents another stepping stone toward a career in public service. Born and raised in Puerto Rico, he has researched sustainable building materials, clean energy, and climate in an effort to help his island rebuild after Hurricane Maria and prepare for future disasters.
"I decided to go to grad school the day after Maria struck Puerto Rico," said González-Montijo. "A series of ill-advised decisions aggravated the crisis, and it will take years for our island to recover. I'm learning how to create better energy infrastructure, and one day, I hope to mitigate future disasters by providing counsel to policymakers. This program will help me learn how to communicate scientific concepts to decisionmakers, and I'm also hoping to gain some insight into how real policy is crafted. As a Hispanic minority in STEM, we must speak up to enact real change that will protect our community and our planet."