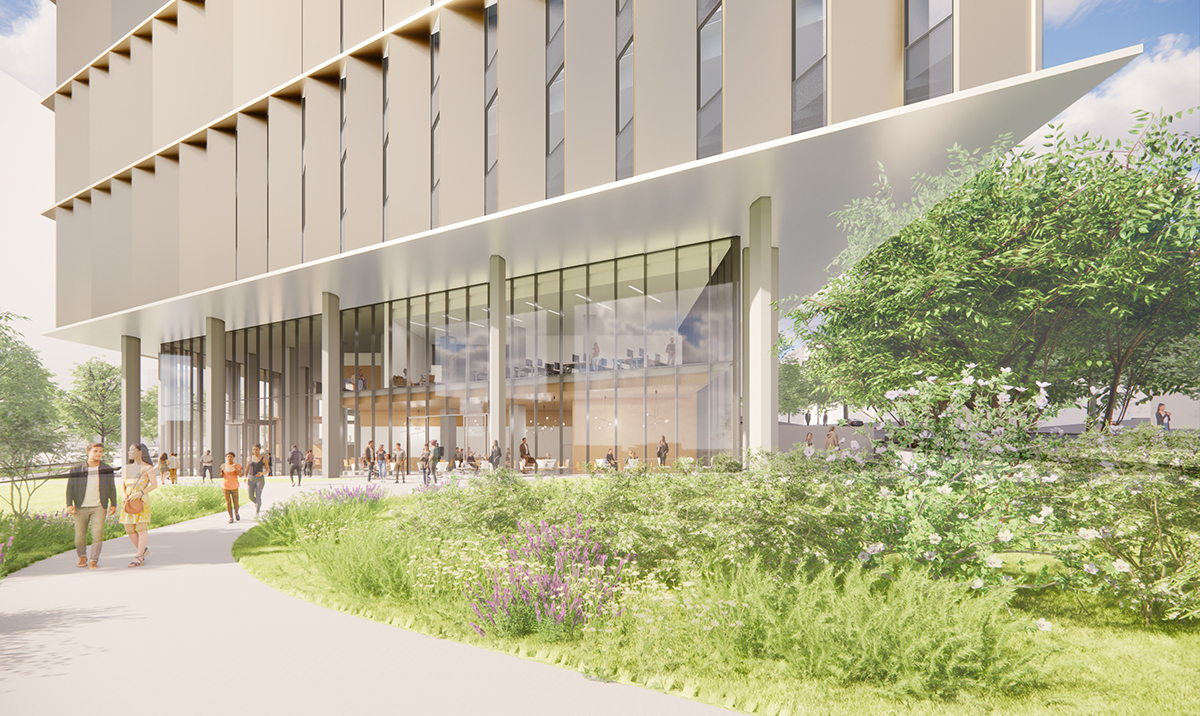 UW Regents approve milestone development in new Portage Bay Crossing area on Seattle campus
The University of Washington Board of Regents last week approved the development plan for the first major project in the UW's newly named Portage Bay Crossing area on the west side of the Seattle campus. The Regents approved a ground lease of the property at Site W27 to Wexford Science + Technology and a lease of building space by the University.
"This is a significant milestone for the UW and we are so excited to expand into the area west of campus and begin to define Portage Bay Crossing as a new place for discovery and innovation," said Lou Cariello, the UW's vice president for facilities. "We envision this as a lively and vibrant place with a mix of academic, arts, culture and retail spaces where students, researchers and others can engage in support of the UW's learning, research, health care and public service missions."
Wexford will develop and manage long-term an 11-story building totaling about 340,000 rentable square feet of lab, office, collaboration and retail space. The UW's Clean Energy Institute, Brotman Baty Institute and Institute for Protein Design are slated to occupy a significant amount of the space.
"The Clean Energy Institute is excited to have the Regents approve this project in Portage Bay Crossing," said Daniel Schwartz, director of the Clean Energy Institute and professor of chemical engineering. "In recent years, the Washington Clean Energy Testbeds have attracted about 600 facility users from the UW and other research organizations across the state and nation who work side by side with a group of roughly 60 companies. The dynamic environment in this new space will unleash Washington students, faculty and companies to create home-grown technologies that can scale solutions to address the climate crisis."
The W27 site sits just south of NE 40th Street and is bounded by University Way NE to the east, Brooklyn Avenue NE to the west, and the Burke-Gilman Trail and NE Pacific Street to the south.
"This is a momentous opportunity for two of UW Medicine's significant and thriving institutes," said Ruth Mahan, chief business officer and chief of staff at UW Medicine and the UW's vice president for medical affairs. "Placing the Brotman Baty Institute and the Institute for Protein Design in one location will provide each with space to grow, enhance collaborations between them and accelerate translation of discoveries into effective treatments."
The vision for Portage Bay Crossing is to create a place where student and faculty experts across multiple fields — including public health, engineering, life sciences, social work, public policy, the humanities, physical sciences and environmental studies — can partner with business, government, nonprofit organizations and the Seattle community to solve critical challenges.