CONFERENCE OVERVIEW
The International Conference on Energy Conversion & Storage, (Orcas) will take place September 10-12 2020.

Orcas 2020 is the latest in a successful series of international educational meetings that have brought together graduate students, postdocs, industrial, government, and academic scientists to discuss emerging advancements in clean energy technologies in the idyllic setting of the UW's Friday Harbor Laboratory in the Pacific Northwest.
The 2020 conference will have multiple sessions focused on critical topics in clean energy research. These sessions centered on overcoming translational barriers in the fields of scalable third-generation photovoltaics, grid storage, and advanced materials for energy.
Special thanks to our sponsors: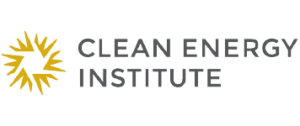 Photos courtesy of Durmus Karatay and Sarah Vorpahl