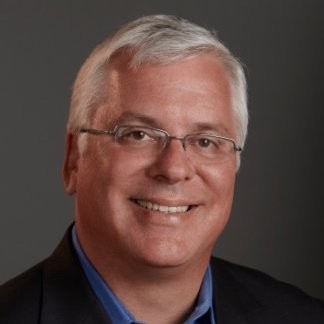 Former cleantech executive leads development of University of Washington energy research and technology center
Kevin Klustner, Executive Director of the Center for Advanced Materials and Clean Energy Technologies (CAMCET). University of Washington
Kevin Klustner named Executive Director of Center for Advanced Materials and Clean Energy Technologies
May 9, 2019
The University of Washington and its Clean Energy Institute named Kevin Klustner executive director of the Center for Advanced Materials and Clean Energy Technologies, or CAMCET. When complete, CAMCET will be a 340,000-square-foot building that will bring together UW scientists and engineers with industry, civic and nonprofit partners to accelerate clean energy solutions for a healthy planet.
The building will house space for research, learning and cleantech prototyping, testing and validating. It will also offer space for organizations aligned with the UW's clean energy innovation mission. CAMCET is the first building under consideration for a location in the UW West Campus — an area designated in the Campus Master Plan for 3 million square-feet of new development that will foster a thriving collaboration ecosystem for the UW and partners
"UW and its Clean Energy Institute have helped establish Washington as a leader in clean energy innovation and the CAMCET building will catapult Washington to even greater heights," said Washington Gov. Jay Inslee. "With this center, our students will get the best education and prepare for jobs of the future, while our cleantech companies will grow and create good jobs for our economy."
"UW is a powerhouse in advanced materials and clean energy research and development," said Klustner. "CAMCET will connect these UW researchers with local and global industry and nonprofit partners to bring critical clean technologies to the world. CAMCET, and West Campus at large, represents a new model for buildings on campus that will greatly benefit our students, faculty, and region and I'm proud to help lead this effort."
Klustner has held a variety of executive roles in technology and cleantech companies. Most recently, he was the CEO of Powerit Solutions, a cloud-based industrial energy efficiency platform, which was acquired by Customized Energy Solutions. Prior to Powerit, he was the CEO of Verdiem, a venture-backed software company in the energy efficiency space. Klustner was also the chief operating officer of WRQ, a privately held enterprise networking company. While there, he helped grow the company from $15 million to $200 million in revenues.
"Kevin brings a wealth of cleantech industry experience that will help ensure CAMCET builds on UW's strengths to create a hub for clean energy research and technology in the Pacific Northwest," said Daniel Schwartz, UW CEI Director and Boeing-Sutter Professor of Chemical Engineering. "External partners that join UW in CAMCET will have access to a fantastic talent pool and the instruments and technology testbeds needed to advance their ventures. With CAMCET, UW will chart an exciting course for how we educate future clean energy leaders and build a community dedicated to getting clean energy technologies to market faster to combat climate change."
In January 2018, the Washington State Legislature allocated $20 million to the UW to establish CAMCET. The building will house:
Research
Industry/ Government/ NGOs

Washington Clean Energy Testbeds: The CEI's open-access, fee-for-use facility for prototyping, testing, and validating clean technologies. The facility takes no intellectual property from external users. It also hosts Entrepreneur-in-Residence and Investor-in-Residence programs available to cleantech innovators across the region.
Startup lab modules and hot desks.
Market-rate leasable spaces.

Learning

Active learning spaces for students.
Seminar and meeting rooms.
Collaboration Spaces.

Public

Venues for events, conferences, and K-12 and public outreach.
UW's West Campus is located just south of the forthcoming U District Link Light Rail Station and within short walking distance of greenspace and the Portage Bay waterfront.
Subject to UW Regents' approval, UW will seek a developer for CAMCET in 2019, with construction currently slated to begin in fall 2020.
###
For more information, contact Suzanne Offen with the Clean Energy Institute at +1 206-685-6410 or soffen@uw.edu.