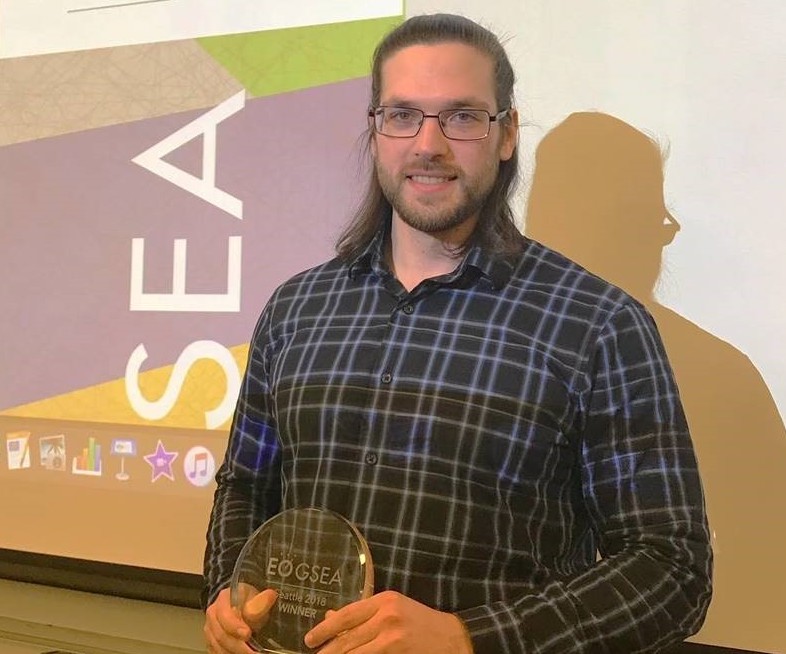 Elevating battery standards for the skies
Astrolabe Analytics wins U.S. Air Force SBIR grant to accelerate battery innovation for electric aviation
Astrolabe Analytics has been awarded a Direct-to-Phase II Small Business Innovation Research (SBIR) contract with the United States Air Force (USAF) through the AFWERX Program to address open questions around safely operating and maintaining battery systems in electric aircraft. Astrolabe aims to provide partners in the electric aviation industry with standard operating procedures for online fuel gauging in-flight, offline health maintenance, and end-of-life decommissioning of electric aviation batteries. These data points will allow for more accurate estimates of flight time, range, and longevity, and will guide and inform battery system certification with the Federal Aviation Administration (FAA) and across the U.S. Department of Defense (DOD).
"Unlike electric vehicles, pilots of electric planes don't have the luxury to pull over to the side of the road if something goes wrong with their battery," said Robert Masse, co-founder and CEO of Astrolabe. "Aviation is a much more demanding environment for both battery performance and battery safety requirements, and these standards have not yet been established. SBIR support via AFWERX will enable Astrolabe to close this gap."
Masse, a University of Washington (UW) Ph.D. candidate in materials science & engineering (MSE) and a UW Clean Energy Institute (CEI) Graduate Fellow, co-founded Astrolabe in 2018. The company works with partners across the energy storage industry to provide software solutions for battery data management and predictive analytics. At UW, Masse has studied various aspects of battery chemistry and design, including vanadium cathodes for conventional lithium-ion batteries and possible magnesium-based alternatives that rely on less-scarce elements. Astrolabe is headquartered at the Washington Clean Energy Testbeds, an open-access lab operated by CEI where users can test, prototype, and scale climate technologies.
Masse and Astrolabe have won non-dilutive funding from several sources, including a 2020 NSF SBIR Phase I award, a 2018 Jones+Foster Accelerator award, a 2017 Amazon Catalyst Grant, an NSF I-Corps award, and SBIR Phase I funding from AFWERX.
"As in research, founding a company, securing funding, and scaling up requires a lot of trial and error," said Masse. "I've learned to get used to failure, and I've also learned the importance of being flexible and listening to what the market wants or needs. We identified electric aviation as an underserved market for our services — there isn't a Tesla for electric aircraft, at least not yet — and have tuned our approach based on over 250 customer discovery interviews conducted through NSF I-Corps and other programs."
"Advances in electric aviation will benefit the U.S. economy as a whole, alongside U.S. military, relief, and humanitarian operations," said Sterling Alley, Tech Transition Lead for Agility Prime. "Electrified fleets will have smaller impacts on the climate and environment, reduced operational and maintenance costs, and enhanced capabilities for non-runway vertical take-off and landing. Astrolabe's efforts will help de-risk innovation for the U.S. Air Force and across the sector."
Looking ahead to a possible Phase III SBIR contract, Astrolabe aims to scale and productize their findings on electric aircraft battery operation and maintenance for widespread adoption. The company is positioned to partner with its home state's world-leading aerospace industry, which employs over 85,000 workers and supports over $70 billion in annual economic activity, according to the Washington State Department of Commerce. The State Legislature and the Department of Transportation have also recommended ramping up investment in Washington's electric aircraft infrastructure by 2030 in an effort to reduce aviation-related carbon emissions.
About Astrolabe Analytics
Astrolabe Analytics' mission is to accelerate battery innovation by providing solutions for battery data management and predictive analytics. It is a Seattle-based battery analytics startup founded in 2018 that works with partners across the battery value chain, from materials developers to systems integrators. Visit www.astrolabe-analytics.com to learn more, or contact Robert Masse, co-founder & CEO of Astrolabe Analytics, at robert@astrolabe-analytics.com