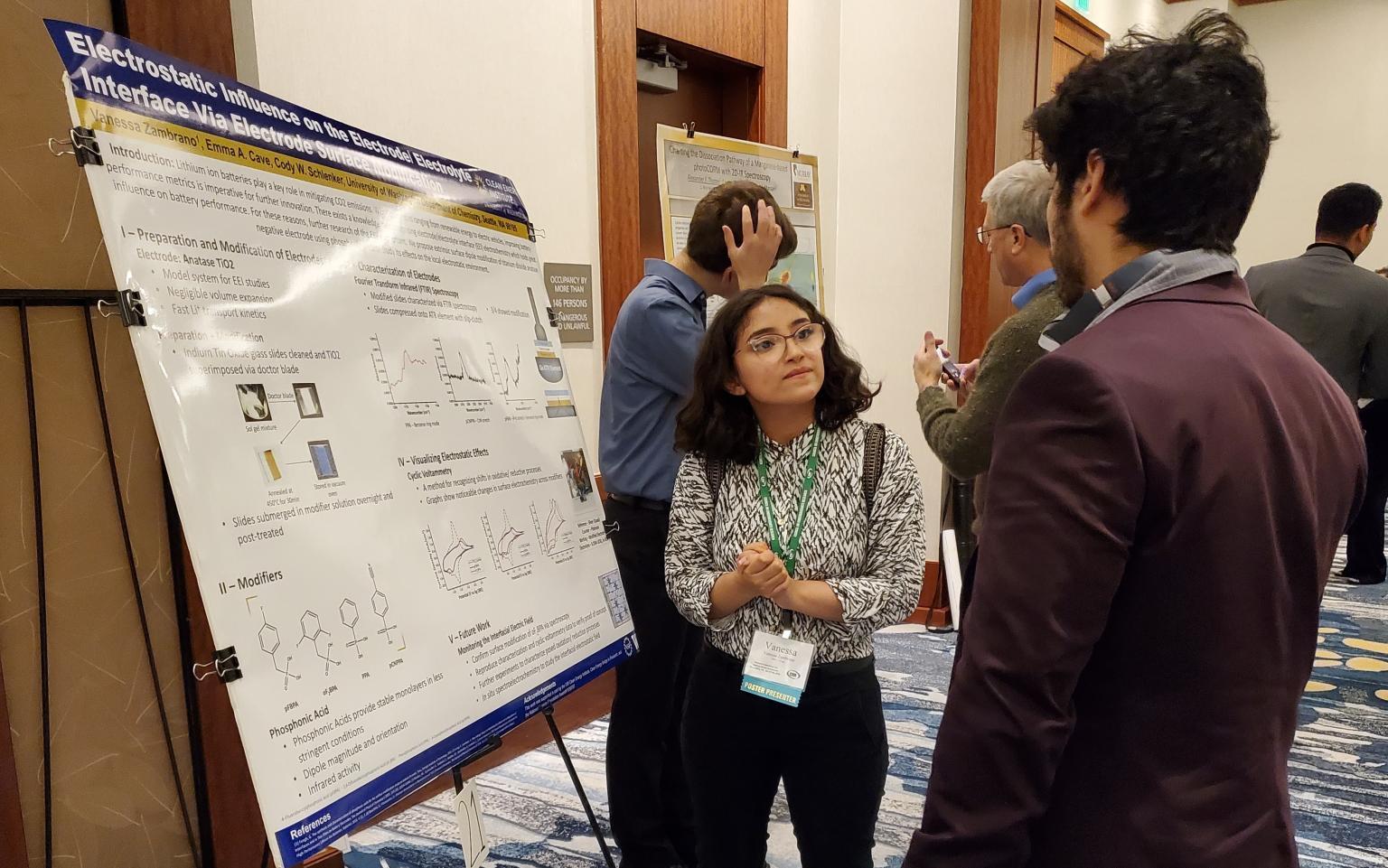 Bridging the gap to clean energy research
Vanessa Zambrano kickstarted her clean energy career through CEI's Research Experience for Undergraduates program
Vanessa Zambrano knew that she wanted to become a scientist when she enrolled at San Joaquin Delta College in Stockton, CA. But it wasn't until a Spanish class discussion about energy crises in Latin America that she started to think about a career as a clean energy scientist, developing solutions that could have a positive impact on the world. At Delta, Zambrano didn't have any direct connections to research opportunities — let alone with a specific clean energy focus — and as a first-generation college student, she didn't know where to start looking. When her advisor passed along an opportunity from the University of Washington, Zambrano saw that the next stepping stone on her career path was nearly 700 miles from home.
In summer 2019, Zambrano participated in the UW Clean Energy Institute (CEI) Research Experience for Undergraduates (REU) program, also known as Clean Energy Bridge to Research (CEBR). For nine weeks each summer, undergraduate students from community colleges, tribal colleges, and universities around the country participate in clean energy research in UW labs. Zambrano joined Washington Research Foundation Innovation Assistant Professor of Chemistry and Clean Energy Cody Schlenker's research group, working closely with chemistry doctoral student and CEI Graduate Fellow Emma Cave to investigate the interfaces between liquid electrolytes and solid electrodes in lithium-ion batteries. Her Seattle summer marked not only her first experience as a researcher, but her first experience living away from home.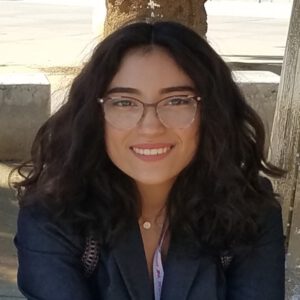 "I fell in love with research when I was working with Emma and Cody at UW," said Zambrano, who has since transferred from San Joaquin Delta College to the University of California, Berkeley, where she is majoring in chemical engineering. "It was exciting to do experiments that were so different from a distillation in my undergrad organic chemistry lab. It was a little intimidating at first — were Emma and Cody really leaving me alone to use equipment that was worth hundreds of thousands of dollars? But they made sure I was ready. I loved learning about electrochemistry and batteries, and trying to answer a question that no one knows the answer to."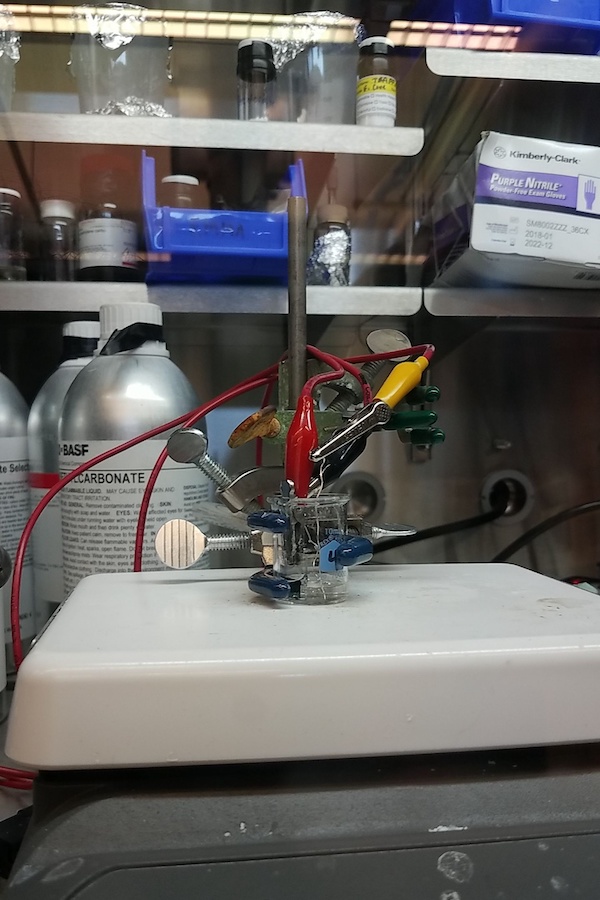 Under Cave's guidance, Zambrano learned how to attach different molecules on the surface of solid titanium dioxide mesoporous films, which Cave has used throughout her Ph.D. research as a model system to test battery modification techniques. In its powdered form, titanium dioxide is also used as a white pigment for paints and as a UV blocker in some sunscreens. Cave has also developed a technique to gather both spectroscopic and electrochemical data in situ, or within the battery system as it is operated. Cave's overarching goal is to develop a fundamental understanding of how to modify the internal surfaces of batteries, so that one day researchers could tailor the properties of batteries with specific molecules to improve performance. Zambrano's work served as a proof of concept for Cave's experiments and for her Ph.D. thesis.
"I had a great experience working with Vanessa that summer," said Cave. "After a lot of coursework and the early stages of my research, I was able to take a step back — could I explain my project to someone with no experience in electrochemistry and teach her the ins and outs of the lab? I learned to keep it simple, think outside of my own single lane, and establish regular check-ins where Vanessa felt comfortable communicating. By centering her learning instead of a specific result, I helped her get her feet wet as a researcher and I felt like I grew into a senior role in the group."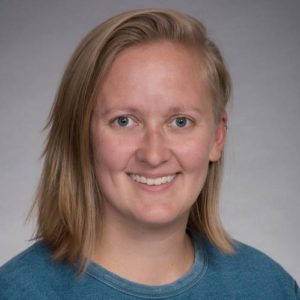 Cave also helped Zambrano use her enthusiasm for service and science outside the Schlenker lab. As outreach coordinator for the UW student group Inclusion in Chemical Sciences (InCS), Cave invited Zambrano to volunteer for an InCS outreach visit, spending the whole day performing various science demos for a local Girl Scout camp.
Zambrano cites the work ethic and welcoming nature of the Schlenker group as a source of motivation that she still relies on. And since completing the program, she has recruited a peer from San Joaquin Delta College for the Clean Energy Bridge to Research REU, transferred to Berkeley, secured internships at two national labs, and won the top undergraduate research award for her REU work at the virtual Energy Week at Duke University.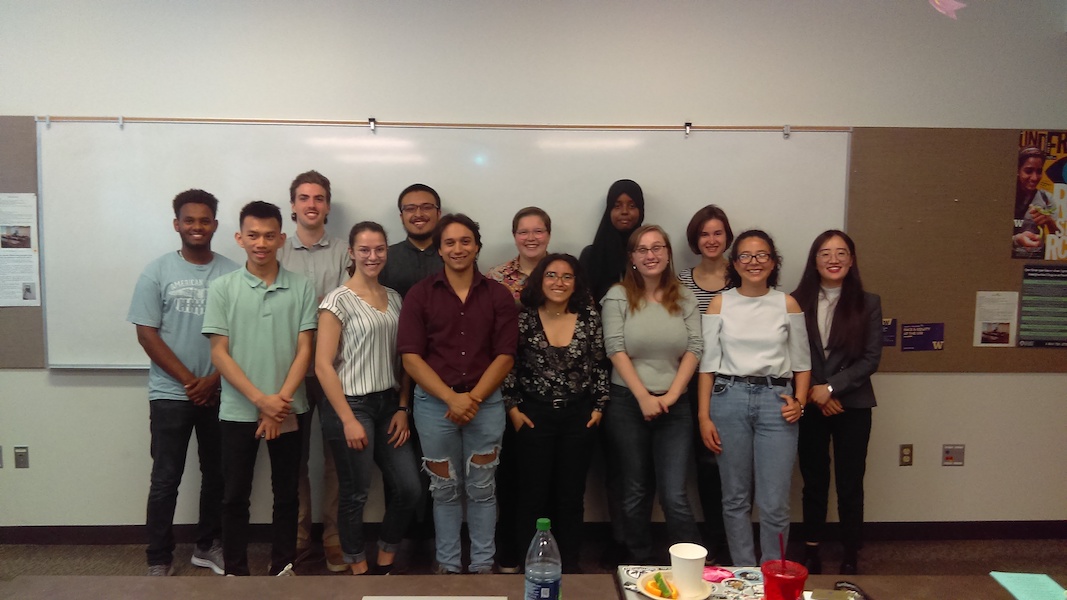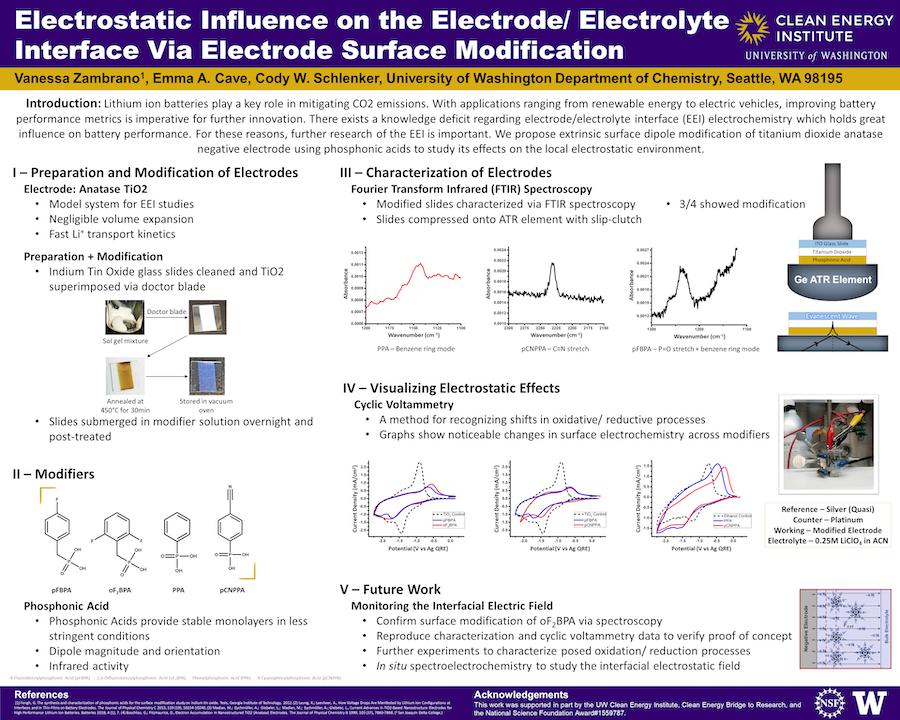 "I started that summer having never read a scientific journal article," recalled Zambrano. "I'd tell any REU student to take advantage of every opportunity and to bask in every minute that you can. Coming from community college, a lot of the little things about the experience really meant a lot to me. I loved living on my own and learning how to fit lab work in between cooking and grocery shopping, and I can't tell you how many times I got lost just walking around the city. The little gestures of support my fellow group members made for me had a tremendous impact, and I came away with confidence to become a chemical engineer."
Apply to the Clean Energy Bridge to Research REU program here.