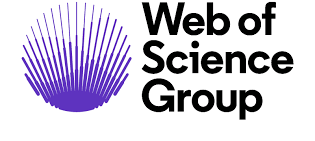 UW professors Guozhong Cao, Jiun-Haw Chu, Alex K-Y. Jen, Jun Liu, and Xiaodong Xu make Web of Science Group's list of Highly Cited Researchers
December 18, 2019
Five Clean Energy Institute (CEI) researchers are among the most influential in the world, according to the annual Highly Cited Researchers list published by the Web of Science Group. Professors Guozhong Cao, Jiun-Haw Chu, professor emeritus Alex K-Y. Jen, Jun Liu, and Xiaodong Xu were named to the list, which identifies researchers that produced multiple publications in the top 1% of citations for their field and year of publication over the past decade — this year's edition covers the time period from 2008 through 2018.
"I'm proud to see five of our extraordinary clean energy faculty recognized for producing impactful research," said CEI Director and Boeing-Sutter Professor of Chemical Engineering Dan Schwartz. "Across many different fields, they are leading the charge towards a clean energy future, and they also serve as exceptional educators and role models for our students."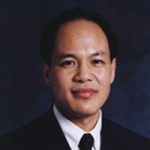 Guozhong Cao, the Boeing-Steiner Professor of Materials Science & Engineering, professor of chemical engineering, and adjunct professor of mechanical engineering, was highlighted for his "cross-field" research on nanostructured materials. The Cao group primarily investigates energy-related applications including solar cells, rechargeable batteries, supercapacitors, catalysts, and sensors. Cao is an authority in the field of nanotechnology, authoring and editing scientific journals, conference proceeds, and books on the subject along with publishing over 600 peer-reviewed papers.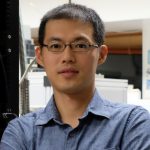 Jiun-Haw Chu, the Washington Research Foundation Innovation Assistant Professor of Clean Energy and Physics, was listed among the most cited researchers in physics. Chu's research is centered on the design, growth and characterization of new materials with quantum properties. His research is on the cutting edge of both energy and information technology, including applications like high-temperature superconductors and topological insulators. A rising star in the field of quantum materials, he has also received awards from the Gordon and Betty Moore Foundation, the David and Lucile Packard Foundation, the Alfred P. Sloan Foundation, and the Presidential Early Career Awards for Scientists and Engineers.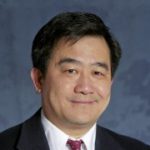 Alex K-Y. Jen, professor emeritus of materials science & engineering, was recognized for his cross-field research on the design and synthesis of functional polymers. These polymers could form the basis of next-generation printable solar cells, as well as optics and biotechnology. Jen is currently Provost at the City University of Hong Kong.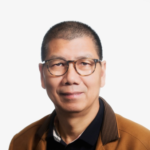 Jun Liu, the Washington Research Foundation Innovation Chair in Clean Energy, Campbell Chair Professor of Materials Science & Engineering, and professor of chemical engineering, was listed among the most cited researchers in chemistry and materials science. Liu investigates new materials for energy, biomedicine, environmental, transportation, and communications applications. He also serves as the director of Battery500, a multi-institute initiative backed by the U.S. Department of Energy that aims to triple the energy that can be stored in a lithium-ion battery for the next generation of electric vehicles. Earlier this year, Liu joined UW from the Pacific Northwest National Laboratory (PNNL), where he still maintains a Battelle Fellowship.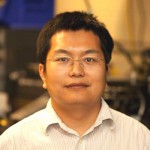 Xiaodong Xu, a professor of physics and materials science & engineering, was listed among the most cited researchers in the field of physics. Xu is well-known for his work with two-dimensional materials — just atoms thick — that can be engineered to have unique optical, electronic, and magnetic properties. These materials can be layered like "atomic Lego," and could become the foundation of next-generation solar cells, LEDs, transistors, and energy-efficient information processing and storage.
For more information about the Highly Cited Researchers list and its methodologies, visit the Web of Science website.