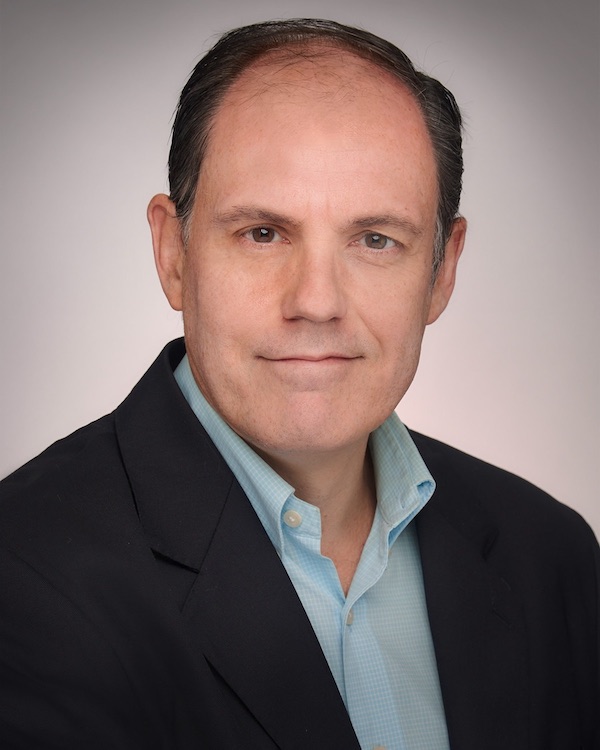 Energy storage innovator joins Washington Clean Energy Testbeds as Entrepreneur-in-Residence
Dr. Thomas Madden will advise startups from University of Washington climate technology lab
Dr. Thomas Madden, principal at Madden Echem Concepts, a battery development laboratory, is the new Entrepreneur-in-Residence (EIR) at the Washington Clean Energy Testbeds. Madden brings over 20 years of experience in cleantech research and development to the Testbeds, the University of Washington's (UW) open-access facility for developing and testing clean energy devices and systems.
As EIR, Madden will mentor entrepreneurs and advise early-stage, climate tech startups on team formation, product development, strategic marketing, fundraising, manufacturing strategy, and business development. The EIR's weekly office hours are free and open to aspiring and established entrepreneurs and business teams.
"I'm thrilled to have this opportunity to support clean energy innovators as they scale up their technologies and grow their businesses," said Madden. "I hope to smooth the path to commercialization by sharing my experience with the various challenges of technology transfer at different scales of industry, as well as my experience awarding non-dilutive federal funding, which can be especially crucial for companies in the early stages of device development."
Prior to starting his own energy storage R&D company, Madden served as Chief Technology Officer for BenAn Energy and Aquion Energy, working on aqueous saltwater battery development at both companies. Before that, he directed stack development at Lockheed Martin Advanced Energy Storage in Cambridge, MA, following the acquisition of Massachusetts Institute of Technology spinout Sun Catalytix. Previously, Madden managed the development of polymer electron membranes for hydrogen fuel cell stacks at UTC Power for transportation applications including buses, submarines, and automotive auxiliary power units.
"Tom's expertise in clean energy product development will be an invaluable resource for the Pacific Northwest climate tech community as well as our students and researchers," said J. Devin Mackenzie, technical director at the Testbeds, Washington Research Foundation Professor of Clean Energy, and UW associate professor of materials science & engineering and mechanical engineering. "At the Testbeds, we are reducing barriers to entry not only by providing open access to research-grade equipment and expert staff, but also by providing support from industry veterans to all climate tech innovators at zero cost. Learning how to identify and pursue the best innovation pathway is a vital skill for any entrepreneur."
Madden also serves as a proposal reviewer for the U.S. Department of Energy (DOE) Office of Energy Efficiency & Renewable Energy (EERE) and Advanced Research Projects Agency–Energy (ARPA-E), a merit reviewer for DOE EERE programs, and is an affiliate professor of chemical engineering at UW, where he earned his Ph.D. in chemical engineering in 2001. He is an author on 13 peer-reviewed publications and 40+ patents or patent applications.
Madden works alongside the Testbeds' Investor-in-Residence, Jeff Canin, who joined the team in 2017. Canin is a member of the Board of Directors at E8, a cleantech angel investment group, and a co-manager of E8's venture fund. Canin provides free consultations on funding proposals, financial strategy, fundraising, and strategic partnerships to cleantech entrepreneurs and startups via regular office hours at the Testbeds. In this role, he has also hosted several events with other E8 members for the cleantech community, students and researchers on identifying funding sources and raising startup financing.
Previous Testbeds' EIRs include Ben Bierman, Scott Case, Ramkumar (Ram) Krishnan, and John Plaza. Bierman, also a member of E8, is the founder and principal consultant at Integration Advantage, an engineering and operations consulting firm located in Vancouver, Washington. Case is the co-founder and Chief Executive Officer of Recurrent, a Seattle-based startup that is the first company to produce battery performance reports for used electric vehicles. Krishnan is the CTO at BrightNight, a renewable power company headquartered in Inlet Beach, FL, and is a technical and business advisor to BattGenie, a UW spinout that utilizes novel physics-based models for battery management systems. Plaza joined sustainable aviation fuel company SkyNRG Americas as president and CEO after serving several years as CEO and board chairman of Membrion, a UW spinout that began developing its ceramic membrane technology at the Testbeds, where Plaza was introduced to the company.
To request office hours with Madden or Canin, contact Washington Clean Energy Testbeds Managing Director Michael Pomfret at mpomfret@uw.edu.