"Energized for the Future" Featured in Xconomy
Look for our series of thought leadership columns on Washington state's energy sector in 2035 this week in the Xconomist Forum.
The Clean Energy Institute commissioned this series to make sure we, and the region, are harvesting the wisdom of leaders like those featured in the series. The investments we make today will impact our region's share of the $17 trillion Citi predicts will be spent on global energy infrastructure over the next 20 years.
A printable .pdf of the full series is available here and the individual articles are below: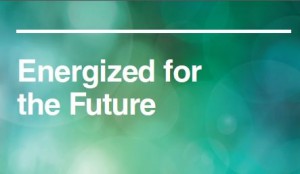 Game-Changing Clean Technology Essential to the Energy Economy of 2035, Kevin Klustner, CEO, Powerit Solutions
Readying the Distributed Grid for the Big Energy Challenges of 2035, Ronald Litzinger, President, Edison Energy
Leadership: An Essential Variable in Washington's 2035 Energy Equation, Rick Luebbe, CEO and Co-Founder of EnerG2
Transform Utilities to Smooth the Way to a New Energy Future, Daniel Malarkey, Vice President of Business Development and Public Policy for 1Energy Systems
Washington Needs a Master Plan to Prepare for the 2035 Energy Economy, Gary Shaver, President, Silicon Energy
Will the Energy Economy of 2035 Mirror the Energy Economy of 2015? Jud W. Virden, Jr., Associate Laboratory Director for the Energy and Environment Directorate at Pacific Northwest National Laboratory
Our Energy Future in 2035 Depends on New Technologies, Talent, and Mindsets, Maggie Brown, Executive Director and Global Lead for Energy & Clean Tech, APCO Worldwide
Fulfilling Our Energy Future's Potential: 5 Key Challenges, Daniel Schwartz, Director UW Clean Energy Institute