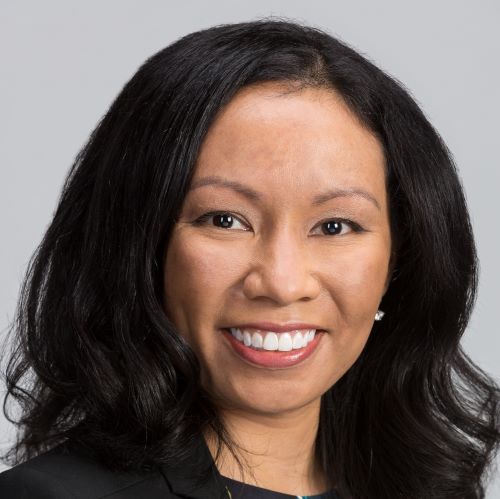 Corie L. Cobb awarded DARPA Director's Fellowship
Corie L. Cobb, professor of mechanical engineering and the Washington Research Foundation Innovation Professor in Clean Energy, has been selected as recipient of the prestigious Defense Advanced Research Projects Agency (DARPA) Director's Fellowship Award. Cobb is the first UW mechanical engineering faculty member to receive this honor.
In 2019, Cobb was one of 31 DARPA Young Faculty Award (YFA) recipients, and she received nearly $500,000 for her research. Cobb's selection for the DARPA Director's Fellowship will extend the agency's support for her research with over $400,000 in additional funding. This highly selective award is only given to the top performers among recent recipients of the DARPA YFA, a program established to encourage early-career scientists to pursue high-risk, high-reward research that can result in breakthrough technologies for national security needs.
"I'm honored to receive the Director's Fellowship and appreciate the wonderful support DARPA and my program manager have given me. I am especially grateful to my students who conducted the high impact research under the YFA that enabled us to receive the Director's Fellowship honor," says Cobb.
Cobb's DARPA YFA project, "Additive Manufacturing for High-Energy-and-Power Multi-functional 3D Batteries," focuses on developing new manufacturing methods for society's most pressing energy storage challenges. She directs the Integrated Fabrication Laboratory (InFab) at the UW where her group investigates research problems at the intersection of manufacturing, materials science, computation and clean energy with a focus on how new new technological innovations should be designed and fabricated to have an impact at scale. Cobb has over 20 U.S. patents and 3 pending patent applications in the areas of lithium-ion batteries, 3D printing and high-precision manufacturing.
Since joining the UW in 2017, Cobb also received a 3M Non-tenured Faculty Award, among other career honors. Cobb is a member of UW's Clean Energy Institute and the Molecular Engineering & Sciences Institute.