Clean Energy Institute Leadership Honored with 2015 UW Awards of Excellence
May 26, 2015 – Clean Energy Institute Director Dan Schwartz and Advisory Council Member Alvin Kwiram will be recognized on Thursday, June 11 2015 for their contributions to the richness and diversity of the University of Washington community.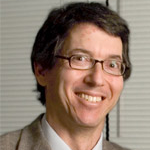 Daniel T. Schwartz, Director, Clean Energy Institute and Boeing-Sutter Professor of Chemical Engineering will receive the Marsha L. Landolt Distinguished Graduate Mentor Award, which recognizes a faculty member who excels at the intense, one-on-one teaching that is the hallmark of graduate study.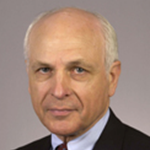 Alvin Kwiram Professor Emeritus & Emeritus Vice Provost for Research, Chemistry, will receive the Distinguished Retiree Excellence in Community Service Award. The award recognizes excellence in service that exemplifies the University's values with special distinction. The award is based on the individual's contributions subsequent to retirement in service to the community, locally, regionally or nationally. This award celebrates quality of service and its overall impact.
Congratulations to both Dan and Alvin and thank you for your contributions to UW and the Clean Energy Institute.