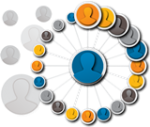 CEI Researchers Named to List of World's Most Influential
Three faculty members with energy-related research — Guozhong Cao, Alex Jen and Samson Jenekhe — are included on a list of the world's most influential scientific researchers of the last decade. The 2014 list of Highly Cited Researchers, developed by Thompson Reuters, includes research scientists whose published papers rank in the top 1% of citations for their respective fields. In total, 31 UW affiliated faculty members in sciences and social sciences are listed in the report that includes more than 3,200 influential researchers around the globe. Learn more about these influential researchers and their expertise below.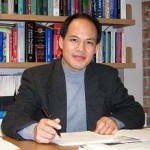 Guozhong Cao, Boeing-Steiner Professor, Materials Science and Engineering
Dye-sensitized and organic-inorganic hybrid solar cells; Carbon cryogel supercapacitors; nanostructured electrodes for Li ion batteries; coherent carbon cryogel, hydride, and catalytic oxide nanocomposites for hydrogen storage; Design, fabrication, and engineering of nanostructured materials and surface chemistry for efficient energy conversion (fuel cells).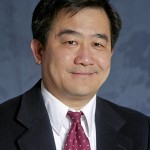 Alex Jen, Boeing-Johnson Professor, Materials Science & Engineering
Ultra-low-cost and efficient polymer solar cells; Highly efficient white light polymer for solid-state lighting (OLED); low power and ultrahigh-speed organic photonic devices to improve energy efficiency for computation and telecommunication.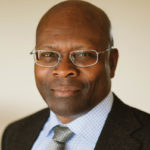 Samson Jenekhe, Boeing-Martin Professor, Chemical Engineering; Professor, Chemistry
Fundamentals of electronic, optoelectronic, and photonic phenomena in polymers for solar cell technology and solid state lighting (OLED).