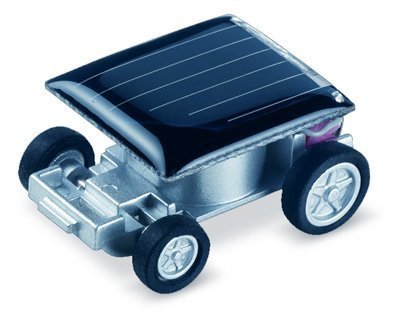 Sun Dawg Bag
This solar lesson is aimed at the elementary school classroom.  The Sun Dawg Bag contains 2 mini solar cars (1″), and activity cards for conducting a solar race, testing color filters, reflectors and sun angle on the cars. The bags are given to teachers at CEI outreach events.
Build Your SunDawg Bag:
You may also order or assemble a Solar Energy Exploration Kit which includes electric meter, solar cells, motor and clip leads.
Please give us feedback about the SunDawg Bag or the Solar Energy Exploration Kits with this Survey
Request a SunDawg Bag: