Webinar: Energy Information Nexus: A Proposed (NSF) Industry University Cooperative Research Center - August 12, 2020
Cloud services consume 2% of the electric power produced in the United States—and this demand is growing rapidly. How can cloud infrastructure continue to meet this growing demand while also reducing its carbon footprint?
The Energy Information Nexus (EIN) is a new National Science Foundation (NSF) Industry University Cooperative Research Center (IUCRC) proposed by the University of Washington, Colorado School of Mines and University of California, Irvine. The goal of the EIN will be to aid companies seeking new approaches to powering the cloud that can reduce bottlenecks to growth and provide new technological pathways to low-carbon power.
This webinar will provide more information about this unique industry-university cooperative center, its resources, and the proposed structure of the consortium.
REGISTER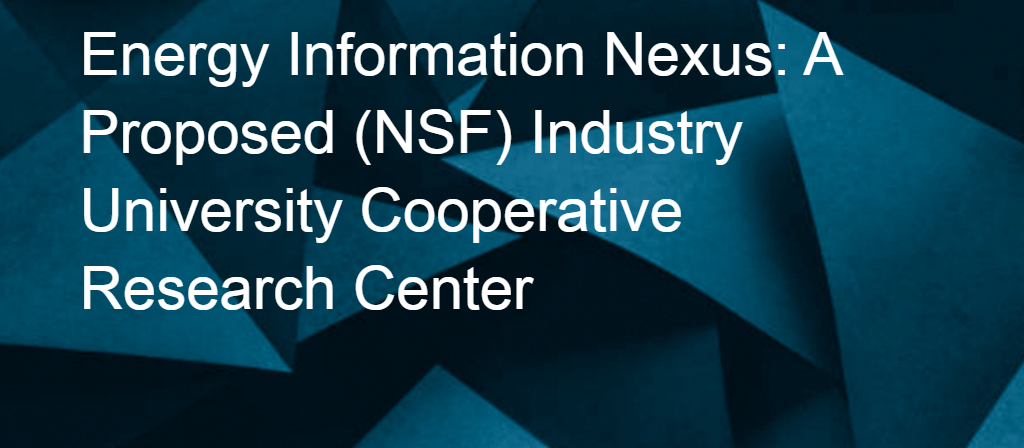 Clean Energy Entrepreneur Workshop - August 26, 2020
The 2nd annual Clean Energy Entrepreneur Workshop will bring together entrepreneurs, UW students and faculty, industry leaders, and investment groups from across the Western US.
Sessions will cover the challenges of finding investment, cleantech business resources, and emerging energy technologies. Join us to connect with and learn from clean energy leaders.
Confirmed Speakers
Keynote: Ben Wrightsman, President & CEO, Battery Innovation Center
Susan Betcher, Partner, Perkins Coie LLP
Aaron Block, CEO, Allumia
Scott Case, Founder, ReCurrent Auto, Testbeds Entrepreneur in Residence
Etosha Cave, Chief Scientific Officer, Opus-12
Lynn Longan, Rural Economic Development Manager, Washington State Department of Commerce
Professor Devin MacKenzie, Technical Director, Washington Clean Energy Testbeds
Ramez Naam, independent angel investor
Manan Pathak, CEO, BattGenie
Michael Pomfret, Managing Director, Washington Clean Energy Testbeds
Professor Dan Schwartz, Director, UW Clean Energy Institute
Leon Wolf, SBIR/STTR Assistance Program Coordinator, VertueLab
Tim Woodward, Managing Director, Prelude Ventures LLC
REGISTER