Tuesday, May 18, 2021
Time: 12:00 PM – 1:30 PM Pacific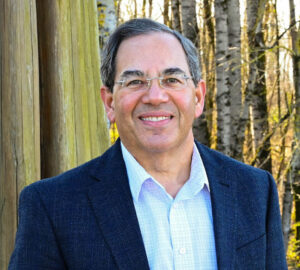 Join the Washington Clean Energy Testbeds' Entrepreneur-in-Residence, Ben Bierman, for a discussion on one of most important and challenging milestones in the launch of a new company: determining your first market. Learn about how startups and corporations find the initial landing spot for new products and how to properly focus activity and funding around a minimum viable product.
About Ben
Ben brings more than 20 years of technology and operations leadership experience in Silicon Valley and across Asia, Europe and the Middle East. As a business unit head at public companies like Applied Materials, Lam Research and Coherent, he led development and commercialization of new semiconductor manufacturing and laser technologies and acquisition and integration of startup companies. He worked in greentech from 2006 to 2018 as EVP of Operations and Engineering at Solyndra, deploying over 100MW of cylindrical CIGS solar panels in 26 countries, and as COO and CEO of GlassPoint Solar building one of the world's largest solar thermal plants. Ben is now based in Vancouver, Washington, where he owns and operates Integration Advantage, a consultancy for startup and growth-stage technology firms.
EIR Hours:
Wednesdays: 9-11 am
Fridays: 12-2 pm
Contact: eirwcet@uw.edu
Register