Federal Funding for Energy-Related Startups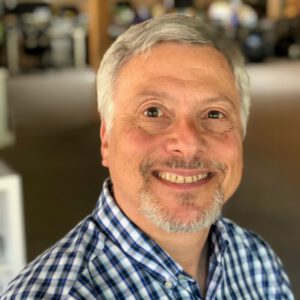 Leon Wolf
SBIR/STTR Assistance Program Coordinator
VertueLab
Wednesday, January 12, 2022
1:00 – 2:30 PM
Hosted virtually on zoom (link will be sent after registration)
The federal government has programs that provide non-dilutive funding to help grow proprietary energy technology startups. The Small Business Innovation Research (SBIR) and Small Business Technology Transfer (STTR) programs provide over $4 billion annually to small businesses to engage in federal R&D with the potential for commercialization. VertueLab has helped startups win over $9 million in these federal grants and we want to help your energy startup access them too!
Join Leon Wolf of VertueLab for an overview of the energy-related funding at the DOE, National Science Foundation and other agencies with SBIR/STTR programs, as well as additional energy opportunities at ARPA-e, the Solar Energy Office at DOE, Department of Defense and more.
At this live presentation you'll learn:
Key information on the SBIR/STTR programs at DOE, NSF and other agencies (including proposal preparation advice)
Upcoming schedules and national resources available to you
Local resources to help energy-related startups in Washington, Oregon, Alaska and Idaho
More about Leon
Leon Wolf is the Federal Funding Assistance Manager supporting SBIR/STTR and technology proposals at VertueLab. For over 10 years, he has helped hundreds of companies and organizations prepare SBIR/STTR and other proposals to USDA, NSF, NIH, EPA, and DOE, and has delivered dozens of training sessions on funding. Mr. Wolf worked at Hewlett-Packard in Corvallis OR for 25 years as an engineer and manager. He has a BS in Chemical Engineering from Rennselaer Polytechnic Institute and an MSChE from the State University of New York at Buffalo and presently lives in Portland, OR.
Leon will hold virtual office hours for 1 on 1 meetings at the following times:
11:00 AM – 12:30 PM
2:30 – 4:00 PM
Contact: wcet@uw.edu
You will receive information on how to reserve a slot when you register.
This presentation and VertueLab assistance is provided through funding from the US Small Business Administration, the US Department of Energy, and the State of Oregon
REGISTER